2017 McGill Dobson Cup Award Winners
L'Oreal Dobson Startup Award Winner - BG Therapeutics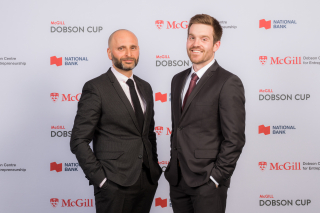 The L'Oréal-Dobson Startup Award was created in 2017 to reward innovative ideas in the areas of green chemistry, material and health sciences to support future hair and skin applications. This year's inaugural L'Oréal-Dobson winner is BG Therapeutics.
BG Therapeutics is a Canadian biomedical startup company built on a platform technology based on a patent-pending sol-gel technology for making bioactive borate glasses.
---
Social Enterprise Track Award Winners
Protera Farms | 1st Place Winner $10,000
Protera Farms proposes to meet the challenge of feeding 2+ billion people in 2050 through the development of insect farming for human consumption and animal feed in West Africa.
2nd Place Winner $7,000
Based on a further review of The McGill Dobson Cup 2017 Guidelines, we regret to inform you that the 2nd Place Winner in the Social Enterprise Track of the McGill Dobson Cup 2017 has been disqualified.
---
WakeUp | 3rd Place Winner $3,000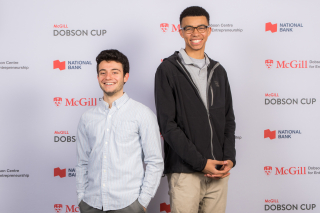 WakeUp's mission is to provide a digital platform that promotes active participation in civic engagement and the organization of local change-making events.
ThriveHere | Grit Prize Winner $1,250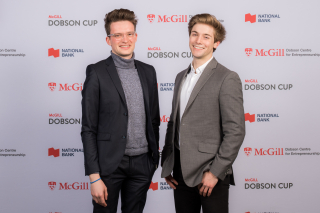 ThriveHere offers an end-to-end, peer-based mentorship program, in order to facilitate an enriched transition experience and long-term academic success for students within post-secondary education, while reducing educational inequalities.
---
Health Sciences Track Award Winners
Saccade Analytics | 1st Place Winner $11,000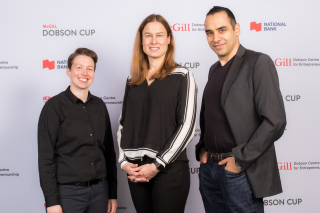 Saccade Analytics identifies diseases from eye and head movement patterns, helping doctors perform quick, efficient, and non-invasive diagnosis.
 Sano | 2nd Place Winner $7,000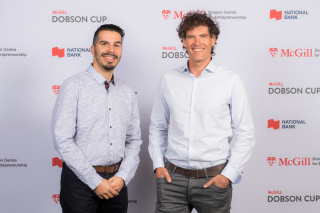 Sano is a mobile health engagement platform that uses precision testing to deliver customized health plans for individuals to combat chronic disease. Combining digital health technologies with personalized care to allow deliver a basic human need: Health
---
Dialysave | 3rd Place Winner $3,000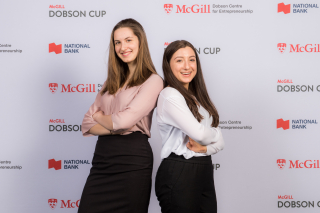 Dialysave is an affordable, user-friendly and portable hemodialysis machine designed for CKD patients who require renal replacement therapy in developing nations. Dialysave addresses the need for accessible dialysis treatment.
Cardio Link | Grit Prize Winner $1,250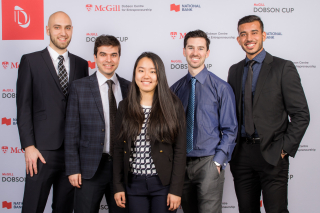 Cardio Link is a group of motivated individuals who have come together to create innovative devices and technologies that aid in cardiac surgery and health care.                              
---
eNuvio | Honorable Mention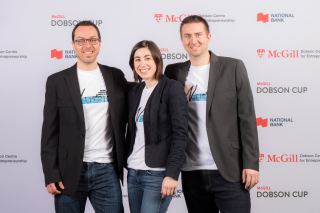 eNuvio inc. is developing lab-on-a-chip technologies designed to empower scientists working in the life science and drug development research industries by automating the acquisition of high resolution scientific data.
---
Small & Medium Enterprise
Myco-Rise | 1st Place Winner $10,000 and Food and Agribusiness Convergent Innovation Prize Winner $5,000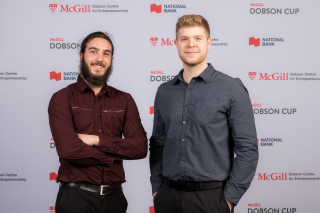 Myco-Rise transforms organic sources of post-consumer and agricultural waste into nutritionally dense and delicious gourmet mushrooms for everyone to enjoy.
Vezza | 2nd Place Winner $7,000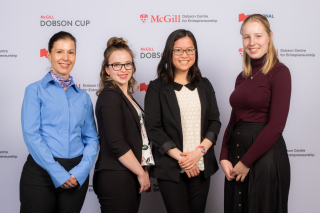 Vezza is a vegetable-based frozen pizza kit made with healthy ingredients and that provides a clean label packed with flavour, innovation and customization options.
---
Mandala Cheese | 3rd Place Winner $3,000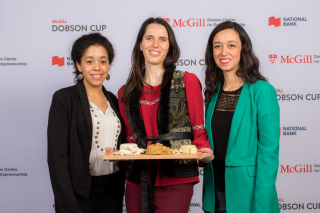 Mandala Cheese produces a growing range of ripened, artisanal, organic, non-dairy cheeses: cheddar, brie and parmesan. We seek to bring the pleasures of the cheeseboard to the non-dairy world.
 PairUp | Grit Prize $1,250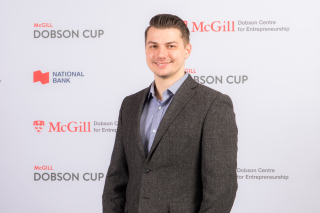 PairUp is an online platform for connecting temporary vacancies with local property management.
---
Innovation Driven Enterprise
Audible Reality | 1st Place Winner $11,000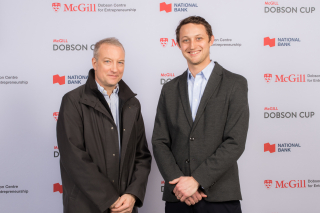 Audible Reality develops revolutionary and disruptive technology that enables the creation of 3D audio for immersive media (virtual or augmented reality) and spatialized communications.
 FamKeepa | 2nd Place Winner $7,000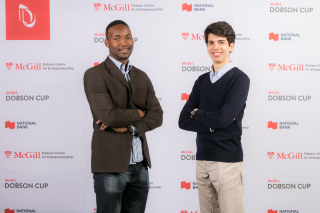 FamKeepa offers a web-based shopping service, allowing migrants to buy goods and services for their relatives who live in their countries of origin, without sending cash and incurring significant costs.
---
BuildKit | 3rd Place Winner $3,000 
BuildKit is a Cloud Execution Platform which makes complete software solutions accessible through a Web Browser from anywhere. Team collaboration, sharing and going back in time are one click away.
Quantum Republic | Grit Prize Winner $1,250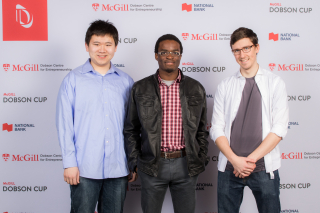 Quantum Republic's Firenet service will deliver next-generation high-speed Internet to individuals and businesses across a robust, self-sufficient network reimagined for the future.
---