classified as:
Office for Science and Society
sci_society_office mcgill.ca/oss
External
Faculty
Staff
Students
Join the McGill Office for Science and Society for a special screening and panel discussion of "Science Moms", a documentary film that gives a voice to the science-minded moms - moms who are too often drowned out by the fear mongers, the shamers, and of course, the CelebMoms!...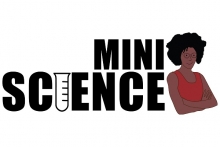 Register now for Mini-Science!
This year's Mini-Science presents a unique seven-week public lecture series featuring some of McGill's outstanding women biologists, chemists, geographers, geologists, and even a historian of science! 2018 allows us to focus on how women scientists have worked with and for science at the University since the first class of six women were taught in 1884.
...