---
Mois d'arché
ologie @ Museum
August 13, 13h-15h
Hands-on Archaeology Dig
Immerse the whole family in a hands-on, interactive archaeological dig. Participants will learn about archeological tools, methods and the techniques used to uncover the artifacts from the past. They will go to an outdoor simulated archaeological site near the Museum to uncover buried artifacts—recording and cataloging each as it is uncovered. Once the artifacts are uncovered, they wil return to the Museum to piece together and identify their finds. For all ages. Bilingual.
Cost: $8/ child, all other family members FREE. Rain or shine. Reserve in advance: 514-398-4094.
---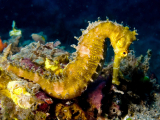 Sept. 24, 13h - 16h
Marine Science Literacy @ Museum
To mark Science Literacy week at McGill, join us to explore the concepts, terminology and understandings we have of marine life and maritime heritage. We will explore the Canada C3 scientific voyage on the touch screen and on the giant floor map, check out the points of interest on the giant floor map and for the younger audience, we will read stories and have puppets animate ocean life.
SCHEDULE
All events are free with donation to the museum, bilingual and family friendly.
Ongoing from 1 - 4 pm:
- We've selected some very special marine specimens from our collections that aren't usually on display. Check out the narwhal tusk, tiger shark jaw, seal skin, and others!  Main floor.
- For the younger audience, we have puppets and stories about marine animals with special guest Captain Catalyst. In auditorium
From 2:30 - 5 pm:
Learn about the ground-breaking research on invasive species and microplastic pollution that takes place at the museum. Animated by students in Prof. Tony Ricciardi's Invasive Species research lab. Room 106.
- Join McGill's Let's Talk Science students for some fun, marine-themed hands-on learning activities. Room 106.
​14:30-15:30: Wild Family Nature Club​. We'll learn about some of Canada's weird and wonderful fishes on our giant C3 floor map. For families: children aged 5 and up. Outdoors (weather permitting) or in the Dawson Gallery (2nd floor).
---
Oct. 29, 14h: One with Nature 
Join us for an escorted visit of the new photographic exhibit by Anne-Josée Laquerre: ONE WITH NATURE - the Canadian Rockies and the Great Bear Rainforest. Captured while travelling the north-central coast of British Columbia in late summer of 2016, this exhibit features drawings and photographs of birds, black bears, grizzly bears, mezmerizing landscapes and the "spirit bear" or Moskgm'ol.
The visit starts with a bilingual presentation by the artist in Room 200. FREE with admission to Museum. No reservation necessary. INFO: 514-398-4094. Generous support of this exhibit from Aimia Inc.
---