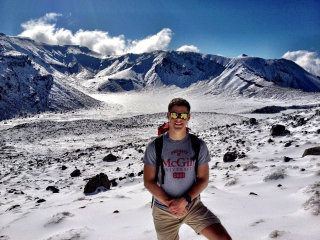 Many Bioresource Engineering students have gone abroad to study at another university as part of an exchange program. Some students go for one semester, others for two. If you are interested in participating in an official exchange program, the first thing you should do is to attend a Study Abroad Information Session. There is usually one held during the fall on the Macdonald campus, and more are held on the downtown campus. Look here: https://mcgill.ca/students/international/goabroad#exchange
To participate in an exchange, you will need to apply on Minerva sometime in mid-January for an exchange during the following school year, regardless of whether you want to go during the Fall or the Winter semester. As part of the application procedure you have to write a short essay, select up to four Universities of your choice, and compose a list of eight courses that you could potentially take. You will usually receive an answer around March or April.
Below is a list of places where some Bioresource Engineering students have gone on exchanges, together with the reports they wrote. There is no need to restrict yourself to those destinations but, if you feel inspired by any of them, don't hesitate to contact these people! Your Academic Program Advisors can also advise you when making your decision.
Lausanne, Suisse
Many more to come!
To view the Faculty of Engineering "Preferred" Exchange Partners List: CLICK HERE