Google Code for Remarketing Tag - Bloom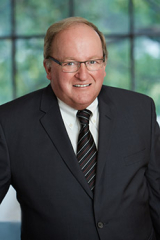 Degree Certification
B. Sc., B. Eng., M.B.A.
Academic Unit
Career and Professional Development
John Gradek has variously been a lecturer, a headhunter, an amateur chef and a businessperson. He holds three degrees, a Bachelor of Science from Université de Montreal (Loyola), a Bachelor of Engineering from Carleton University and a Masters in Business Administration from the University of Western Ontario (Ivey).
At McGill, he is a Faculty Lecturer and Co-Project Leader of the Certificate in Computer and Information Systems program. John is lecturing in the Diploma program in Integrated Aviation Management as well as in both the certificate and diploma programs of Supply Chain Management, Logistics and Operations Management. Moreover, for many years he lectured in Organizational Policy for the Management certificate program at McGill and is currently lecturing in Strategic Management
His business experience includes his current activities as a Director at the Montreal office of Stanton Chase International, one of the world's leading retained executive search firms. He was also CEO of Synergy Technologies, a technology development firm focusing on synthetic fuels and heavy oil upgrading. He previously held senior management roles at Canadian Pacific Railway in Asset Management and Network Design as well as senior roles at Air Canada in operations, marketing and planning.
John has worked in the development and the delivery of commercial airline management programs for the International Aviation Management Training Institute as well as for the IATA Aviation MBA program at Concordia University.