October 12th - 14th, 2017
Every year, McGill welcomes back thousands of graduates to its downtown and Macdonald campuses for Homecoming, and alumni like you who are celebrating a special anniversary (5th, 10th, 15th, 20th, etc.) in 2017 are invited to the festivities. This year, classes with a graduation year ending with '2' and '7' are invited to celebrate their anniversary reunion.
The Faculty of Dentistry will be hosting the following events:
The Dean's Welcome Breakfast
Friday October 13th
8 – 9:30 am
2001 McGill College Avenue
Suite 500
Dean Paul Allison invites alumni and friends for breakfast. Come meet former classmates, professors and current students as you recall old times and learn about recent changes in the Faculty.
Friday October 13th
9:30 – 11:30 am (participants are invited to join us for the breakfast prior to the lecture)
2001 McGill College Avenue
Suite 500
Cost: $150 per person.
Register Here
This year's Ernie Ambrose Lectureship series speakers are from the Class of 1992:
       Dr. Peter Shatz                                     Dr. Jessica Tan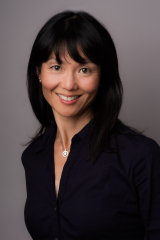 Dr. Shatz practices is full-time Atlanta, Georgia, limited to Periodontics and Implant dentistry. He received his dental training at McGill University, and his periodontal training at Louisiana State University. He lectures both nationally and internationally on the topics of Periodontal Plastic Surgery, Dental Implantology, and Hard & Soft Tissue Regenerative Techniques. He has contributed to dental literature with multiple scientific articles in refereed journals. Dr. Shatz serves on the Executive Council for the Northwestern District Dental Society of the Georgia Dental Association and as a Consultant to the Georgia Board of Dentistry. 
Dr. Shatz has been granted Fellowships in the Pierre Fauchard Academy and the International College of Dentists. Dr. Shatz has been honored to be included in the "Top Leaders In Continuing Education" by Dentistry Today, annually since 2009. He is also a co-author of "The Suture Book", "Principles of Soft Tissue Surgery" and Principles of Hard Tissue Bone Grafting", and has authored a chapter in "Implant Site Development", Sonick, Hwang & Saadoun. 
Dr. Jessica Tan is a certified orthodontist specializing in orthodontics and dentofacial orthopedics.  She earned her Doctor of Dental Surgery degree (DDS 1992) at McGill University in Montreal, completed a one year residency at Montreal Children's Hospital, then graduated from Northwestern University in Chicago with her specialty degree in orthodontics and a Master of Science degree (MS 1995).
Dr. Jessica Tan was the first female orthodontist to practice in the Ottawa area.  She has been practicing in Ottawa since 1996.  Dr. Jessica Tan established her private orthodontic practice in Stittsville, Ontario in 2003.  She serves on the dental staff at the Children's Hospital of Eastern Ontario (CHEO) providing orthodontic care for children and adolescents with cleft lip and palate and complex craniofacial abnormalities. 
Dr. Jessica Tan is a Fellow of the Royal College of Dentists of Canada (FRCD(C)).  She is an active member of various orthodontic and dental societies in Canada and the United States. 
Leacock Lunch
The one and only Rex Murphy will join alumni and friends of McGill to share his distinctly Canadian brand of intellect and biting humour that fans and followers have come to love and trust. A writer and reporter for CBC's The National and a columnist in the National Post, this Newfoundland-born Rhodes Scholar will be sure to inform and entertain guests with his provocative commentary and original insights on what drives our social and political affairs.

11:00 AM Registration & Networking, Cash Bar
12:00 PM Luncheon

Tables will be arranged by faculty and year. Seating is assigned on a first-come, first-served basis. Please indicate specific seating requests and any dietary restrictions during the registration process.
Note: It IS possible to make it to both the Leacock Lunch and the Ernie Ambrose Lectureship series, you will just miss the Leacock Lunch coctail. 
Faculty Tours
Friday October 13th
3 - 4:00 pm
2001 McGill College Avenue
Suite 500
Tours will be given at 3:00 pm, and at 3:30 pm.  Please register with Carol D'Souza at carol.dsouza [at] mcgill.ca or 514-398-7203 ext 0188, specifying the timing of your desired tour.
If you would like a tour outside of the scheduled times, please contact carol.dsouza [at] mcgill.ca.
Dentistry Homecoming Cocktail
Friday October 13th
5:00 - 6:30 pm
2001 McGill College Avenue
Suite 500
Our cocktail is a fun, casual way to kick off your Friday night in Montreal. Dean Allison, Dental Student Society Executives and alumni from near and far will be on hand to mingle and enjoy the evening. Please join us if you are celebrating a special class reunion, or if you live in the Montreal area and would like to connect. Some classes might use this 5 à 7 as a launching pad for their Class Dinners.
Class Dinners
For information on Class Dinners, please contact carol.dsouza [at] mcgill.ca
For further Homecoming Activities, please see www.mcgill.ca/homecoming.  Registration for most events opens by early August.