Thursday, November 2, 2017 @ 6 pm, McGill Faculty of Dentistry
Questions? Contact

Carol.Dsouza

[at]

mcgill.ca

()

or 514-398-7203 ext 0188
Speaker: Graham Rosenberg
Graham is the Chief Executive Officer of dentalcorp, a company he founded in 2011. Today, dentalcorp is Canada's largest network of dental clinics with over 250 locations across the country. dentalcorp is has been recognized as one of Canada's Best Managed Companies.
As a successful entrepreneur and business builder, he brings with him extensive experience in principal investing and company building across North America, with a focus on consolidation based strategies. Prior to founding dentalcorp he was a Managing Director at both Clairvest Group Inc. and MDC Partners Inc.
Graham also provides leadership and expertise to a wide range of businesses and non-profit organizations. Graham serves on the Boards of dentalcorp, Northview Apartment REIT, Starlight Multi Family (No 5. Core and No.1 Value-Add) Funds and Mount Sinai Hospital Foundation. Most recently he served as Lead Director of True North Apartment REIT and Chairman of the Board of TransGlobe Apartment REIT, which under his leadership was sold in June 2012 for $2.3 billion.
Graham is a CPA and earned his BBA and MBA degrees from the Schulich School of Business in Toronto.
In 2015, Graham was elected EY Entrepreneur of the Year (Ontario) for Business Services.
Speaker: Dr. George Chistodoulou
Dr. Christodoulou earned a DDS for the University of Toronto and an MBA from the Rotman School of Management. He also earned a Master with the Academy of General Dentistry and practiced dentistry in the Greater Toronto Area for more than 30 years.
Dr. Christodoulou is one of the founders of Altima Healthcare, one of the largest primary health care delivery groups in Canada, with more than eighty locations across the country.
In 2006, he was Granted Lifetime Membership to the President's Circle of University of Toronto and in 2007 was presented with the Arbor Award for outstanding voluntary service to the University.
Speaker: Dr. Doug Hamilton
Dr. Hamilton earned a DDS from McGill University and completed a multidisciplinary residency at the Montreal General Hospital. He began his private practice in Westmount in 1982 where he has practiced for 36 years. His practice focuses on health centered, prevention based multidisciplinary dentistry. 
Dr. Hamilton has extensively studied dental office management and is a guest lecturer in the McGill Practice Management Program.
Dr. Hamilton is a member of and 2018 Program Chair for the Canadian Academy of Restorative Dentistry and Prosthodontics, a member of the Montreal Dental Study Club, a member of the Montreal Dental Club, and mentors his own Spear Study Club.  Dr. Hamilton a member of the American Academy of Dental Sleep Medicine. In 2010, Dr. Hamilton was inducted into the American College of Dentists.
Moderator: Dr. Anthony Seminara
Dr. Anthony Seminara graduated from McGill's Faculty of Dentistry in 2006, and completed a residency at the University of North Carolina – Chapel Hill in 2007. Upon his return to Montreal, Dr. Seminara immediately joined the Faculty of Dentistry as a lecturer and clinical supervisor. He also began his private practice as an associate in Westmount and Montreal West. In 2015, he completed a successful transition and is now the owner of a practice in downtown Montreal. Dr. Seminara is very involved in the dental and McGill communities; he has been a member of the Faculty's Advisory Board since 2009.  He is the current president of the Montreal Dental Club, and sits on the board of the Federation of Dental Societies of Greater Montreal, and is a director of the Association des Chirurgiens Dentistes du Quebec.
Moderator: Dr. Anthony Iannella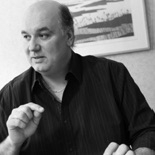 Dr. Anthony Iannella graduated from McGill's Faculty of Dentistry in 1988.  He has been a sole proprietor working in a group practice at Centre Clinico Dentaire, with offices in Montreal, for the last 29 years.  He first joined the McGill Faculty of dentistry as a clinician in the student undergraduate clinic 20 years ago and in 2006 became a standing member of the Faculty Advisory Board. As an Assistant Professor at McGill, he is Director of the Practice Management Course for DMD IV students, where he focuses on continuously improving students' understanding of the business of dentistry. His memberships include the CDA, ACDQ and ODQ. He has been presiding chairman at the "Journées Dentaire du Quebec" for serval dental practice management speakers.  
Host: Dr. Paul Allison
Dr. Allison earned his a BDS from University College London in 1986 and pursued specialist training in oral and maxillo-facial surgery, completing his Royal College of Surgeons of England fellowship exam (FDSRCS) in 1990. He then further his training in dental public health, completing his MSc at
University College London in 1994 and PhD at McGill University in 1998. He became Assistant Professor at the Faculty of Dentistry, McGill University in 1999 and was promoted to Associate Professor in 2003. Dr. Allison became Dean of the Faculty of Dentistry at McGill in 2008 and was promoted to full professor in 2009. He is currently in his second 5-year mandate as Dean. He was awarded the Queen Elizabeth II Diamond Jubilee medal in 2013.
Dean Allison is committed to supporting McGill's graduates through continual educational and engagement opportunities as alumni. 
Experts:
Joining us in our front row is Mr. Tim Brown, President, CEO, and Broker of Record, ROI Corporation
Thank you to our sponsor: