Ranking among peer institutions
Desautels Faculty of Management is...
McGill University is...
---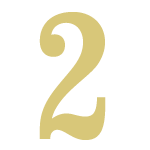 Desautels is growing
As the international business community's continue to evolve, Desautels is growing – both in our course offerings and our facilities. The campus now reflects the scale of Desautels's sense of ambition and purpose.
---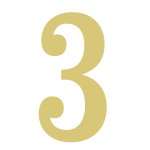 An unrivaled undergraduate program
With over 7,000 applicants and 50% of our student body coming from outside Canada, our BCom program continues to be one of the most selective and international undergraduate management education programs in the world. The opening of the new Armstrong Building has liberated over 10,000 ft.² of space for our BCom students in the Bronfman Building while providing them additional teaching and study spaces in the Concourse.
---
Case competition excellence
In 2017, McGill launched the first-ever McGill International Portfolio Challenge (MIPC), and in 2018, the Bensadoun School of Retail Management will partner with the Retail Industry Leaders Association (RILA) to launch the first (R)Tech Global Retail Challenge to address the complex issues facing the global retail industry. Each year, Desautels undergraduate and graduate students garnered several big wins in international case competitions.
1st Place for BCom students
2018 Lazaridis International Case Conference
1st Place for BCom students
2017 Copenhagen Business School's CBS Case Competition
1st Place for Desautels Team (BCom, MMF & PhD) - MATLAB Options Volatility Case
2018 Rotman International Trading Competition (RITC)
2nd Place for MBA students - Higher Education Right (HER) Bonds
2018 Business for a Better World Case Competition
1st Place for MBA students
2017 USC Marshall Global Case Competition
2nd Place for MBA students - Global Equity Portfolio
2017 Business for a Better World Case Competition
---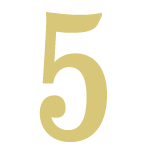 A catalyst for future leaders
---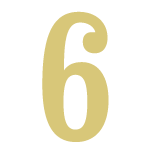 World-renowned professors
With faculty hailing from every corner of the globe, the Desautels Faculty of Management provides a truly global approach and perspective to teaching and research. Most of our faculty are involved in research and collaborations that cross international borders.
---
A hub for entrepreneurship & social entreprise
The 2017 McGill Dobson Cup featured 150 teams and over 500 participants who competed for over $100,000 in cash prizes. Since the Centre's launch in 2009, 2,600 McGill entrepreneurs have been trained and mentored, $110 million has been raised and 125 start-ups remain active. The Centre also offers the McGill Lean Startup and McGill X-1 Accelerator. In 2018, UBI Global ranked the Centre #8 in the category of World Top Business Incubator - Managed by a University.
As part of C2 Montreal, the 2018 Montreal Summit on Innovation (MSI) showcased the McGill project Food: Locally Embedded, Globally Engaged (FLEdGE). Run by students at the MCCHE and the Faculty of Agricultural and Environmental Science (FAES), FLEdGE investigated how consumer behaviours could be impacted by student initiatives such as Share the Warmth, which piloted pay-what-you-can fruit and vegetable markets.
---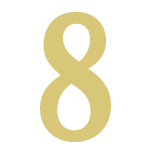 Exceptional career prospects
Located in the Soutar Career Centre, Career Services at Desautels is dedicated to helping students develop their career management skills and explore career paths that enable them to ultimately achieve their career goals. Innovative programs, workshops and speaker series coupled with an integrated learning approach prepare our students and give them the skills to make an impact in their careers throughout their lifetime.
See our latest employment statistics to learn why employers recognize the quality of a Desautels graduate:
---
Sustainability
Our degree programs and courses in Managing for Sustainability have been recognized for their innovative design, and the research interests of many of our faculty members focus on the economic, environmental, and social impacts of conducting business.
Professor Dror Etzion's Sustainability & Environmental Accounting class, for instance, won the 2017 Aspen Institute Business & Society Program Ideas Worth Teaching Award.
In 2017, Corporate Knights Green Campus Ranking recognized McGill as the second greenest campus in Canada. Evaluation criteria included initiatives undertaken to improve environmental impact (including green buildings), greenhouse gas emissions, sustainable transportation, purchasing, and waste management.
---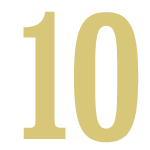 The finest students & notable Desautels Alumni
More than any other Canadian university, McGill can lay claim to an astounding 145 Rhodes Scholars. Among these, four Rhodes Scholars hail from the Desautels Faculty of Management.
2015: Joanna Klimczak, BCom'2014
1983-84: William Hinz, BCom'83, DipEd'88, MA'91
1979: John Charles Collis, BCom'79
1946: Mervyn Lester Weiner, BCom'43
Inez Jabapurwala, MBA'01, CEO Brain Canada and NeuroScience Canada Partnership
Samira Sakhia, BCom'90, DPA'94, MBA'01, President, Knight Therapeutics Inc.
Alain Bellemare, MBA'93, Former President and CEO, Bombardier Inc.
Rima Qureshi, BCom'87, MBA'96, Chief Strategy Officer, Verizon
Bertrand Cesvet, MBA'88, Executive Chairman and Senior Partner, Sid Lee
The Honorable Jeanne Atherden, BCom'69, Bermuda Parliament, Minister of Health, Seniors and the Environment
Seymour Schulich, MBA'65, Chairman & CEO, Nevada Capital Corp Ltd
William Shatner, BCom'52, Actor
---
Want to know more about McGill?
McGill University is one of Canada's leading research-intensive universities and is located in the heart of Montreal, North America's #1 student city (QS Best Student Cities 2017-18).
Last update: September 30, 2019