Desautels professors are behind some of the most unique research projects in the world
Desmond Tsang, Associate Professor, Accounting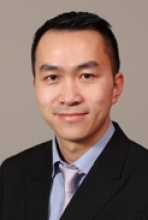 According to research conducted by Professor Desmond Tsang, the quality of life and desirability of a location have a significant impact on company financial policies. While quality of life is an important factor for an employee's choice of career location, such a motivation can affect a firm's financial reporting. In other words, a low quality of life can lead to biased earnings figures.
Given employees' incentives to move to better located firms, managers of firms located in regions with a low quality of life are more likely to engage in myopic activities, such as earnings management, to overstate their performance in order to improve their prospect of moving. Nonetheless, this incentive could be mitigated if the firms are more established. In that case, managers may want to "stick with it" a bit longer for the valuable work experiences at these established firms. 
"In real estate, we always talk about location, location, location. Apparently, location is also an important consideration for corporate policies. Imagine a firm located in a desirable city such as Montreal or Toronto, it would be much easier for these firms to find human talent, external financing, as well as vendors and customers. Moreover, it also helps to keep the employees more content, which translates to more truthful representation of their performances." – Professor Desmond Tsang
Who's behind Desautels?
In October 2017, the Desautels Faculty of Management replaced the exterior billboards along the Bronfman building façade to showcase the widespread impact that the Desautels Faculty of Management has had locally and internationally. We hope you learn a little more about "Who's behind Desautels" through this unique bilingual campaign.
---
Rosalie Nardelli, Communications Manager, Desautels Faculty of Management
Rosalie is the Communications Manager at the Desautels Faculty of Management since 2016. She is also the Editorial Assistant for an international academic journal published by Springer since 2014 and a freelance editor for an array of publications, from top-tier academic research to art exhibition catalogs, marketing brochures, and blog posts. Rosalie holds a Master's degree in the History of Art from Queen's University, a BA with Distinction from McGill University, and is currently completing a graduate certificate in Public Relations at McGill.