subscribe
Professor Dror Etzion, along with McGill University colleagues Jaye Ellis (Law) and Catherine Potvin (Biology), has been selected to co-lead a research project under the McGill Sustainability Systems Initiative (MSSI).
Over summer 2018, Professor Samer Faraj received six recognitions for the excellence of his completed and forthcoming research.
In recognition of his published research with students and collaborators, Professor Faraj was presented with the following: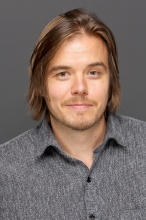 Authors: Rene Wiedner and Saku Mantere
Publication: Administrative Science Quarterly, Forthcoming
Abstract:
Based on a longitudinal, qualitative analysis of developments in the English National Health Service, we develop a process model of how organizations divest or spin off units with the aim of establishing two or more autonomous organizational entities while simultaneously managing their continued interdependencies. We find that effective organizational separation depends on generating two types of respect—appraisal and recognition respect—between the divesting and divested units. Appraisal respect involves showing appreciation for competence or the effort to achieve it, while recognition respect requires considering what someone cares about—such as values or concerns—and acknowledging that they matter. The process model we develop shows that open communication is crucial to the development of both. We also find that certain attempts to gain organizational independence and respect may unintentionally undermine the development of autonomy. Counterintuitively, we find that increasing or maintaining interorganizational links via communication may facilitate organizational separation, while attempts by units to distance themselves from one another may unintentionally inhibit it. By linking organizational separation, autonomy, independence, and respect, this paper develops theory on organizational separation processes and more generally enhances our understanding of organizational autonomy and its relations with mutual respect.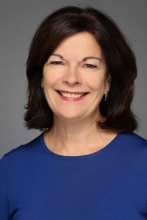 Hosted by the Desautels Faculty of Management's Suzanne Gagnon, the Co-LEAD Montreal workshop will bring 40 management and public administration scholars from Canada, the US, Europe, Israel, Australia and New Zealand to the Faculty from May 1-3, 2018.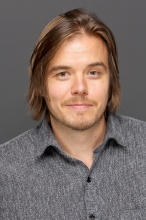 Authors: Robert Burgelman, Steven Floyd, Tomi Laamanen, Saku Mantere, Eero Vaara and Richard Whittington
Publication: Strategic Management Journal, Vol. 39, No. 3 (SI), 2018, pp. 531-558.
Abstract:
Building on our review of the strategy process and practice research, we identify three ways to see the relationships between the two research traditions: complementary, critical, and combinatory views. We adopt in this special issue the combinatory view, in which activities and processes are seen as closely intertwined aspects of the same phenomena. It is this view that we argue offers both strategy practice and strategy process scholars some of the greatest opportunities for joint research going forward. We develop a combinatory framework for understanding strategy processes and practices (SAPP) and based on that call for more research on (a) temporality, (b) actors and agency, (c) cognition and emotionality, (d) materiality and tools, (e) structures and systems, and (f) language and meaning.
Read article: Strategic Management Journal
Authors: Paola Perez-Aleman and Flavia Chaves Alves
Publication: Cambridge Journal of Regions, Economy and Society, Vol. 10, No. 1, March 2017
Abstract: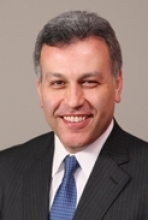 Authors: Changbyung Yoon, Keeeun Lee, Byungun Yoon and Omar Toulan
Publication: Sustainability, Vol. 9, No. 11, 2017
Abstract: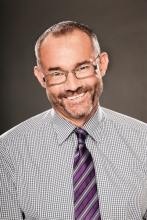 Authors: Laurent Mirabeau, Steve Maguire and Cynthia Hardy
Publication: Strategic Management Journal, Vol. 39, No. 3 (SI), March 2018
Abstract: 
At the intersection of Strategy Process (SP) and Strategy-as-Practice (SAP) research lies the focal phenomenon they share – strategy, which manifests itself in a variety of ways: intended, realized, deliberate, emergent, unrealized, and ephemeral strategy.
We present a methodology comprised of three stages that, when integrated in the manner we suggest, permit a rich operationalization and tracking of strategy content for all manifestations. We illustrate the utility of our methodology for bridging SP and SAP research by theorizing practices that are more likely to give rise to unrealized and ephemeral strategy, identifying their likely consequences, and presenting a research agenda for studying these transient manifestations.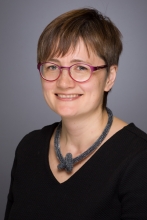 Authors: Elena Obukhova & Letian Zhang
Publication: Chinese Sociological Review, Vol. 49, No. 4, 2017
Abstract: 
Authors: Douglas Schuler, Andreas Rasche, Dror Etzion and Lisa Newton
Publication: Business Ethics Quarterly, Vol. 27, No. 2, April 2017
Abstract: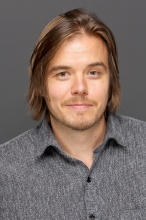 Authors: Mikko Ketokivi, Saku Mantere and Joep Cornelissen
Publication: Academy of Management Review
Abstract: 
Authors: Younkin, P., Kuppuswamy, V.
Publication: Management Science
Abstract: 
Authors: Aleksandra Kacperczyk, Peter Younkin
Publication: Administrative Science Quarterly, Vol. 62, No. 4, December 2017
Abstract: 
The Social Business Academia Report 2014 gives a comprehensive overview about many of the social business initiatives that take place at universities around the world. Social businesses aim to solve social problems in a financially self-sustainable way.