Tom Folinsbee
Title:
Desautels Global Expert; Director, Corporate Development, 3SBio Inc.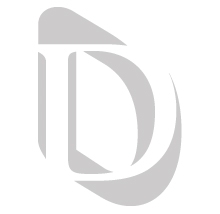 Biography:
Mr. Tom Folinsbee, CFA, serves as Director of Corporate Development at 3SBio Inc. Mr. Folinsbee focuses on sourcing business development opportunities in Canada, Australia and Japan, including licensing, distribution and M&A. He served as Director of Investor Relations at 3SBio Inc. Mr. Folinsbee joined 3SBio, a biotechnology company, in 2009 to manage 3SBio's investor relations activities and served as the Member of its Management Group.
Since 2011, he has worked with the board of directors of Hisanaga Seisakusho Co. Ltd, a Japanese company, where he helped launch Hisanaga's sales platform in India and designed a business intelligence system to support a corporate turnaround. He has over 25 years of experience as a financial and securities professional.
In 2008, he rejoined Macquarie Equities (Hong Kong) Limited in its Alternative Strategies Division where he packaged long-short trading strategies in collaboration with the equity research platform. In 2006, he joined BNP Paribas' Asian Execution Services desk where he helped institutional investors implement statistical arbitrage strategies and post-trade analytics. In 2001, he established Optivest Systems Ltd and developed proprietary research databases to support institutional investment strategies.
He was employed at Macquarie from 1998 to 2001. Mr. Folinsbee graduated with a Bachelor of Commerce degree with concentrations in finance and international business (with distinction) from McGill University in 1990.
Specialization by geographical area: