News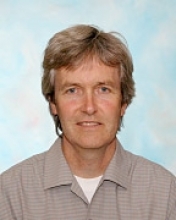 Steven Jordan will return as Chair of our Department of Integrated Studies in Education, announced Professor Dilson Rassier, Dean of Education, earlier this week.
Dr. Jordan's research interests focus on exploring how forms of action and participatory research can be used to enhance the well-being of Indigenous peoples and adult learners in Canada.
Dr. Steven Jordan is cross-appointed with McGill's Faculty of Medicine, where he is a core member of Programs in Whole Person Care. He is an Associate Member with the Faculty of Education's Institute for Human Development and Well-Being (IHDW). 
Professor Jordan served as Chair of the department from 2004-2011. He returned to the position in August 2014, and will be serving his second three-year term since his return, effective January 1st, 2018.
During his time as Chair, the Department has nurtured the growth of research and scholarship among faculty and students. The past few years have seen an augmentation of research and services centered on the well-being of students, staff and faculty, and a surge in the department's reputation for the training of math and science educators.