Visiting McGill University
---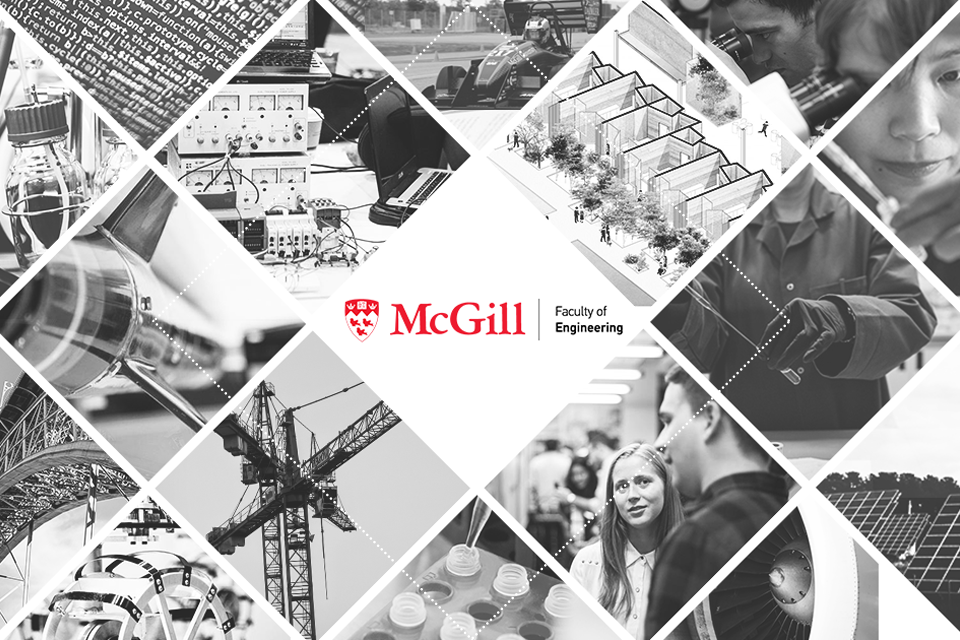 Thousands of students, family and friends from around the world visit us during our Open House. They spend the day touring the campus, listening to presentations, and speaking with faculty and student representatives as they learned about McGill Undergraduate, Graduate and Continuing Education opportunities. 
McGill's last Open House will took place on Sunday, October 29, 2017 between 10:00 a.m. and 4:00 p.m. at our downtown campus in Montreal.
Find out more about Open House day at McGill.
Information Kiosks
Undergraduate students and staff are on site in the Lorne M. Trottier Building Lobbies to provide details of the programs, courses, student life, and extra curricular activities. There will also be information on graduate programs in the faculty, including funding opportunities.
Presentations
Each year, Open House features presentations from the Faculty of Engineering and the School of Architecture:
The student perspective on studying in the Faculty of Engineering
11:30am and 1:30pm, Lorne Trottier Building, Room 0100
"How to create an inspiring portfolio" presented by the School of Architecture
12:30am (after the Engineering presentation), Lorne Trottier Building, Room 0100
Student Projects
See the Student Design Projects page for more information on the projects our students are working on, including:
Formula SAE Race Car
McGill University Electric Snowmobile Team
Mini Baja Off-Road
Hybrid Formula Race Car
Concrete Canoe
Tours
Get a first-hand look at our Facilities! Tours of the Engineering departments are planned throughout the day, including the School of Architecture, and the School of Urban Planning.
Can't make it for Open House? Come to McGill at any time of the year and take yourself on a self-guided tour of Engineering's facilities.
Registration
Iron Ring Kiosk
Lost or damaged Iron Ring? For the first time, engineers* visiting McGill at Open House will have the opportunity to replace their Iron Ring on site. Replacement cost: $25 (cash only).
*NOTE: Engineers who attended their iron ring ceremony outside Montreal need to contact us in advance in order to confirm their obligation number, otherwise we may not be able to provide you with a replacement ring at that time.  For any questions, please send an ironring-info.engineering [at] mcgill.ca (email).

McGill in Mind is a web site for future McGill students to explore interests and program options.
Receive information by email
Book campus tours
Register for events
Read FAQs