2017 Engineering Student Photo Contest
Having an amazing experience on your internship / co-op / student exchange or summer job?  Participating in a design project or doing research?
Enter your photos in the 10th annual Engineering Student Photo Contest for the chance to win an iPad and other great prizes, including prizes generously provided by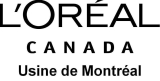 Grand Prize winner plus one in each category: Engineers at Work, Life Abroad and Self Expression
The 2017 Photo Contest is open to all undergraduate students currently registered in McGill University's Faculty of Engineering.  
You may submit a maximum of nine (9) photos for consideration (3 in each category).
Engineers at Work:  Your photo should show some aspect of your work or research experience.  Whether you worked in an office or in the field, we want to see engineering in action.  Your photo may or may not include other people.
Life Abroad: Your photo should capture the culture, people and life of the country you are visiting. Photos should represent the country and/or sites that were part of a university affiliated program or trip (excursions, research, etc.).
Self-expression: Surprise us with your creativity!
Take a photo while on internship or on exchange, while working on your project or while participating in other engineering-related activities.
Shoot and save your images as JPEG.
Click here to access the online entry form. If you are taking / submitting photos of your workplace, make sure that you obtain the required permissions to take and submit the photos.
Maximum of 9 images may be submitted per student. (3 per category)
All entries, with the completed entry form, must be received by TBA
Problems submitting your entry form? Email us: escphotocontest.engineering [at] mcgill.ca
Photographs must be submitted in digital format, at a high resolution
Each file should be in JPEG format
Approval of your employer and supervisor to take photographs at your work site is required
Each electronic image must be clearly labeled as follows:   LASTNAME_FIRSTNAME _Category_Photo#
A panel of judges will review all submissions and evaluate the photos based on the following criteria:
Overall impression
Creativity, composition, and technical quality
How well the photo reflects the contest category as described in your caption
All decisions are final, and winners will be announced in November 2017 at the Photo Contest Reception and on this website.
You can win great prizes including an iPad!
Additional Prizes courtesy of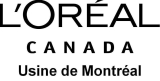 Questions: escphotocontest.engineering [at] mcgill.ca