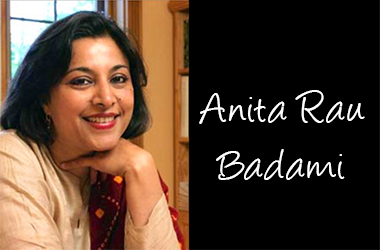 The Department of English is pleased to announce that Anita Rau Badami is the new Richler Writer-In-Residence for the 2014-2015 year.  Anita is the author of four novels: Tamarind Mem, The Hero's Walk, Can You Hear the Nightbird Call? and Tell it to the Trees. Her short stories and articles have appeared in national and international periodicals. Anita's books are critically acclaimed and have been published in more than a dozen languages across the world. She is the recipient of awards including the Marian Engel Prize, the Regional Commonwealth Award and the Premio Berto Prize for International Literature. Her books have also been nominated for other awards such as the Hugh MacLellan Prize for fiction, the Orange Prize for Literature, the IMPAC Dublin Prize, and the Kiriyama Prize for Fiction. She is currently working on her fifth book.

For more information on Badami's work, please visit: http://www.anitaraubadami.ca/
Suzanne Jacob est l'écrivain en résidence au DLLF en 2014-2015.  Elle est née à Amos en Abitibi. Elle a fait ses études classiques au Collège de Nicolet (baccalauréat ès arts de l'université Laval). Après un bref passage à la faculté des Lettres de l'université de Montréal, Suzanne Jacob entreprend une vie qui la conduit à l'écriture, comme elle l'a racontée dans ses essais Écrire, comment, pourquoi, La bulle d'encre et Histoires de s'entendre. Poésie, nouvelles, chroniques, scénarios, romans, Suzanne Jacob a pratiqué presque tous les genres. Son roman Laura Laur s'est mérité le prix du Gouverneur général et le prix Paris-Québec. Du dernier paru de ses romans, Gilles Marcotte a écrit, dans Actualité: "Fugueuses est un roman violemment original, d'une écriture superbement intelligente, fertile en dérapages contrôlés, qui agrippe son lecteur dès la première page et ne le lâchera plus, même après la fin de sa lecture".