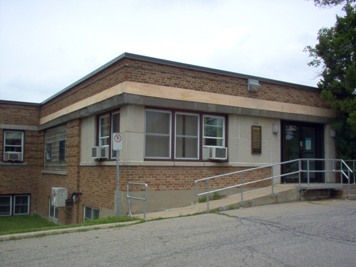 ---
LOCATION
Ormstown is a town located approximately 60 km southwest of Montreal. The teaching site is part of the Centre intégré de santé et de services sociaux (CISSS) de la Montérégie Ouest.
---
CAPACITY
• 2 trainees per period
---
LENGTH OF ROTATION
• 1 or 2 months
---
LANGUAGE
• Spoken: English and French
• Charting: English and/or French
---
CLINICAL EXPOSURE AND LEARNING EXPERIENCES
Rotation primarily done in
Hospital & Clinic
Trainees are expected at the Medical Center (clinic) at 8:30 am on the first day of the rotation.
Trainees can be exposed to:
• ER
• Home care/visits
• Minor Procedures
• On-Call
• Ward and Patient Services
• Other clinical exposure: Minor Surgery
---
OTHER INTERESTING INFORMATION
Hospital provides primary healthcare services.
At the clinic: 7 doctors work full time
• 838 Admissions/year
• 23 518 outpatient visits/year
• 42 acute care beds