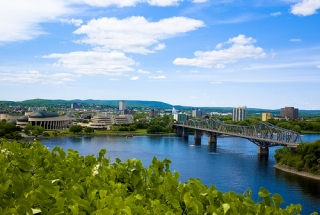 Trainees travel to the site mainly by bus or car.
Trainees make their own travel arrangements.
NOTE: For all students making their own arrangements. All students will be required to attend a mandatory Progress Test at the end of each block.
PLEASE do not make any travel arrangements before confirming the exact date of your test.

TRAVELING BY BUS
• The Greyhound Bus Company offers daily departures from Montreal. For more information, please visit their website.
---

TRAVELING BY CAR
• It is approximately a 2 hour drive to reach Gatineau. Please see the driving directions attached for further details.
---

TRAVELING BY TRAIN
• Via Rail offers daily departure from Montreal to Ottawa. From Ottawa to Gatineau, the trainees must take a taxi since there is no bus service available. Please see the website of VIA RAIL for further details.