"Global is Local" Conference - May 7, 2014
Read about this event in McGill Medicine Focus.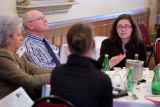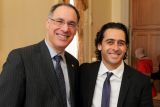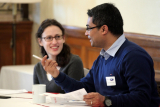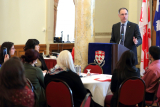 This event has served as an opportunity for the plethora of University researchers, academics, clinicians and students involved in Global Health activities discuss, network and highlight their respective programs and projects. We focused on the existing talent within our multi-disciplinary community, with emphasis on forging partnerships. Additionally, we examined the possibilities of implementing mechanisms that will help to organize Global Health activities within the University.
Opening Remarks
Prof. Suzanne Fortier, McGill University Principal and Vice-Chancellor
Dr. Dan Deckelbaum, Director, McGill Global Health Programs

Closing Remarks
Dr. David Eidelman, Vice-Principal (Health Affairs) and Dean of the Faculty of Medicine
The goal was to share the experiences, research and approaches within our community, to build synergistic paradigms to address global health challenges and to unify efforts to position McGill as a leader in Global Health.
Time: All-Day Event
Location: Faculty Club (3450 McTavish St)