Starting in the 2017-2018 academic year, the Institute of Air and Space Law began a new Colloquium Series in Air and Space Law. An idea conceived by Institute Director Professor Havel, the Colloquium Series will offer a platform for practitioners and experts in the field of air and space law to share their expertise and experience with students and interested members of the public.
A Colloquium is a conversation in an academic setting in which specialists address a specific topic and answer questions relating to that topic. It can be distinguished from a Symposium, which in ancient Greece originally referred to a drinking party but now used to describe a more formal academic conference in which multiple scholarly papers are presented and discussed. In the Institute's Colloquium Series, if the speaker is scheduled beyond 5 p.m., a glass of wine is usually served, thereby blending the Colloquium with the original idea of the Symposium.
Below are pictures of colloquia held to date:
---
26 October 2017: John R. Byerly
Institute Director Professor Havel introducing distinguished speaker Mr. John Byerly.
Member of the audience at the colloquium with Mr. Byerly.
---
25 January 2018: Mr. Jefferey Shane
Mr. Jeffrey Shane with Institute Director Professor Brian Havel
Mr. Shane taking a question from a member of the audience.
---
8 February 2018: Michael Gill
IATA Director for Aviation Environment Mr. Michael Gill with Institute Director Professor Brian Havel.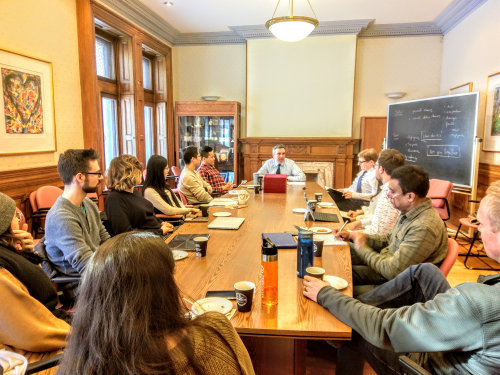 Participants listening attentively to Mr. Gill discuss the impact of the Carbon Offsetting and Reduction Scheme for International Aviation (CORSIA) on the airline industry.
---
Decarbonising Aviation: The Why and The How
Panelists at the Decarbonising Aviation: The Why and The How Colloquium.
---
Cpt. Aysha Al-Hameli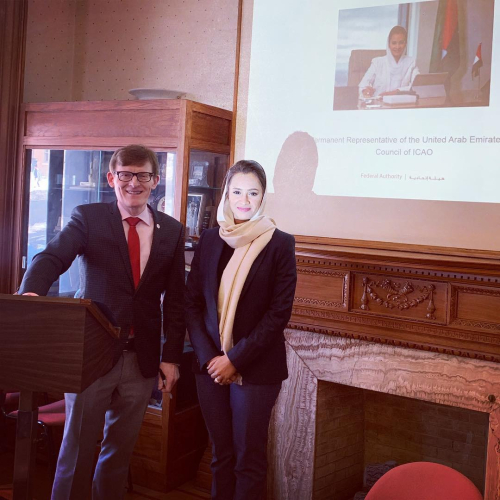 Cpt. Aysha Al-Hameli with IASL Director Professor Brian Havel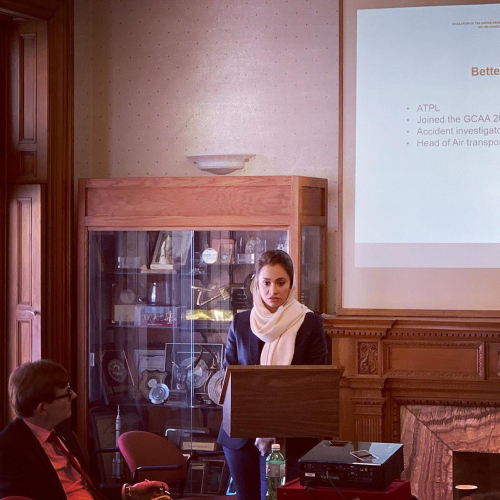 Cpt. Aysha Al-Hameli addressing the audience at the Colloquium.