Overview
Throughout the week of February 4, we welcomed undergraduate and graduate students from across Canada and the United States to learn about our graduate programs, and to discover the innovative research being conducted within the program. The week-long event started off with an introductory afternoon, during which the students familiarized themselves with the program and admission requirements, and had the opportunity to meet the Program Director. On each of the days following the welcome event, our attendees were brought on tours to visit the laboratories of various faculty researchers and to learn about the innovative work being done by them. From touring the Montreal Neurological Institute (MNI), the Douglas Hospital Research Centre, and other sites across McGill campus, our visitors met our current students and supervisors, toured their labs and high-tech facilities, witnessed first-hand heir research experiments, and networked with one another. Lab visits included those of Drs. Sjöström, Sakata, Baker, Flores, Cermakian, Chakravarty and Watt. To finish off the Open House Week, we hosted a finale luncheon with our very own alumnus as the guest attendee, Mathieu Gauvin (Ph.D.), who is now the Director of R&D at Lasik MD. 
---

Day 2
On Day 2 of our Open House Week, we first visited Dr. Jesper Sjöström's lab, situated at the Montreal General Hospital. Christina and Amanda, both IPN students, explained to us some of the research being done in Dr. Sjöström's lab, such as 2-photon imaging and circuitry. We then headed over to Dr. Jon Sakata's lab, where students Logan and Erin explained to us their research. Logan demonstrated the humming pattern of zebra finch songbirds, and Erin showed us slides with brain slices through her microscope. Our last tour of the day was reserved for Dr. Curtis Baker's lab, in which we learned about vision and neuroscience.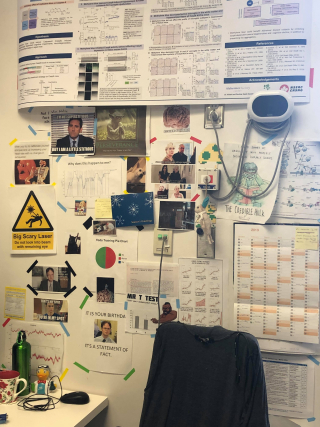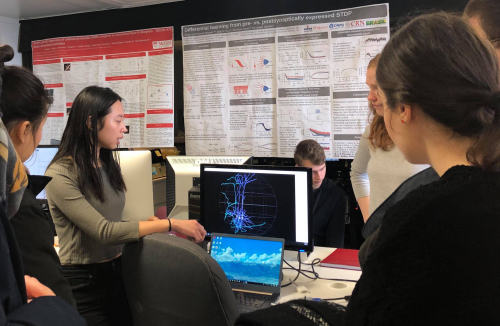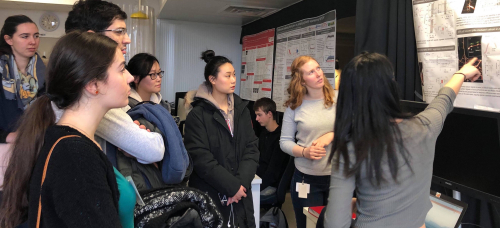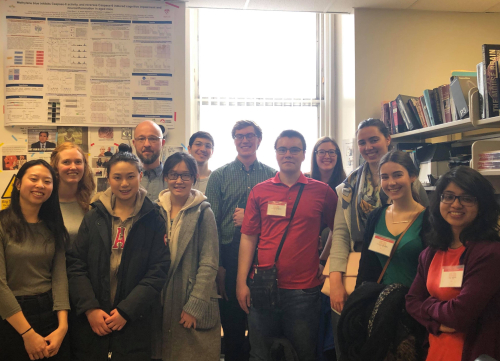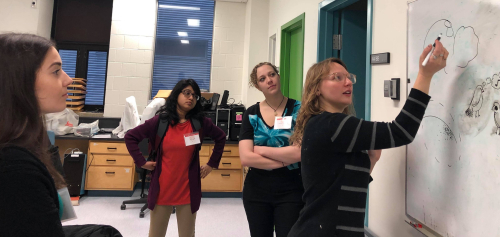 ---
Day 3
The following day involved us touring several of our researchers' labs at the Douglas Research Centre! First, we were introduced to Dr. Cecilia Flores' lab, in which her students explained their research regarding the cellular and molecular mechanisms involved in psychiatric conditions, like schizophrenia and addiction. We then headed off to Dr. Nicolas Cermakian's lab, in which his students explained circadian rhythms, and how gene expression and internal/external factors (like shift work) can affect such rhythms. Lastly, Dr. Mallar Chakravarty explained his neuroimaging research and guided us on an impressive tour of the Brain Imaging Centre, during which we got a glimpse of the 7T MRI!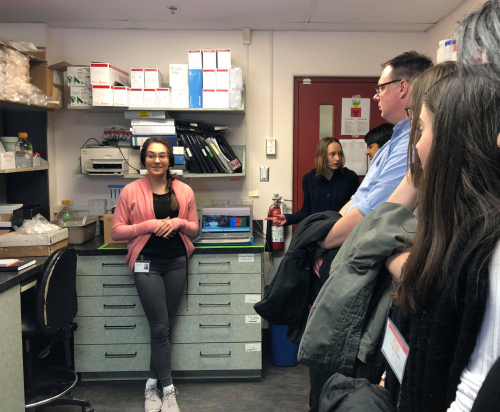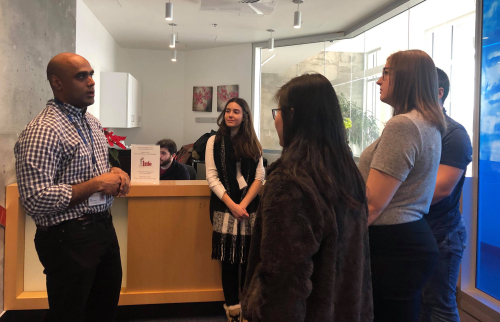 ---
Day 4: Finale
On the last day of our Open House event, we had the pleasure of visiting Dr. Alanna Watt's lab at the Bellini Life Sciences Complex. IPN M.Sc. student, Chloe, took our visitors on a thorough tour of the lab and clearly explained the concepts of ataxia, development and aging in mice via demos and a video. Lastly, a luncheon was held in the exquisite McGill Faculty Club to celebrate the closing of this year's event. The luncheon gave our visitors the invaluable opportunity to meet, network with and gain insight from our guest attendee, Mathieu Gauvin, Ph.D., IPN alumnus and current Director of R&D at LASIK MD.
A huge thank you to our faculty members, our students, and our visitors for having made this year's Open House event a successful one!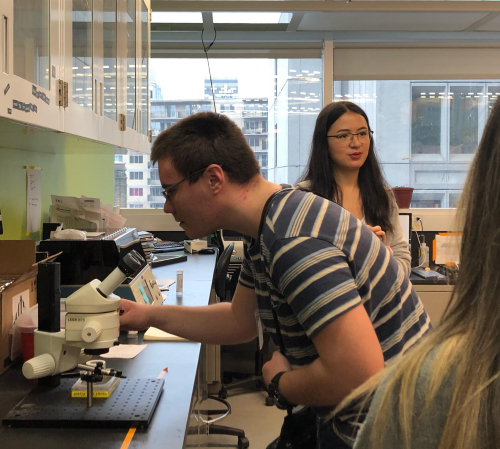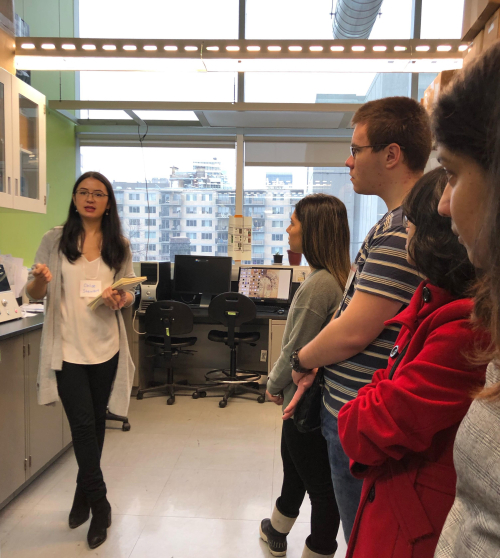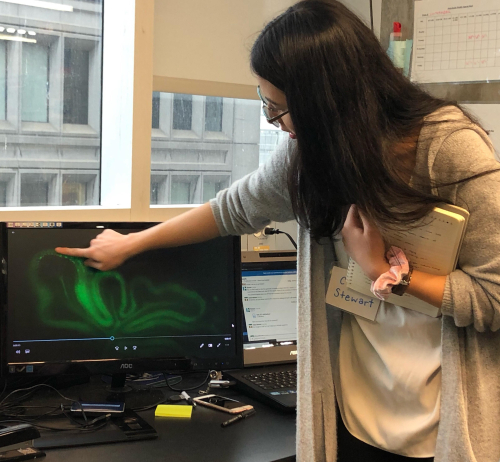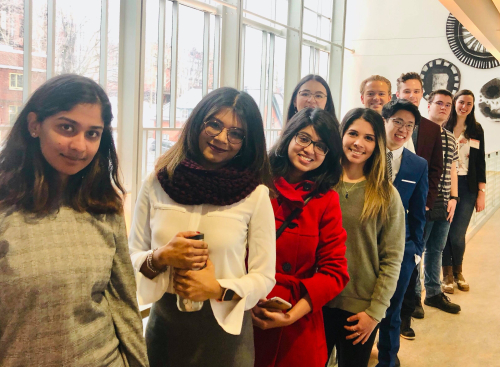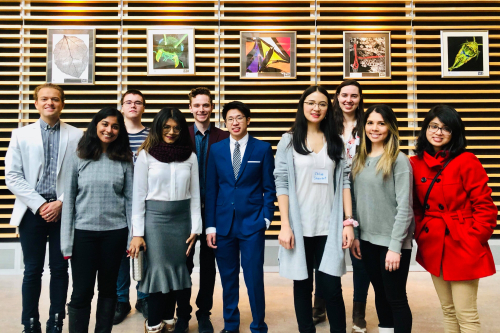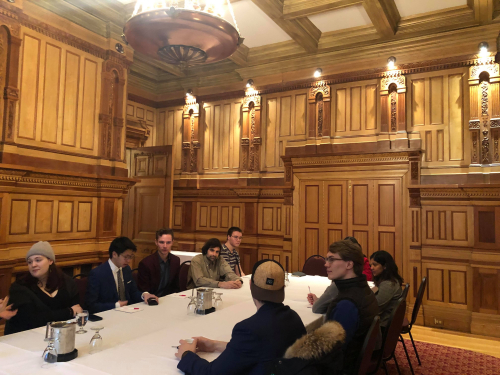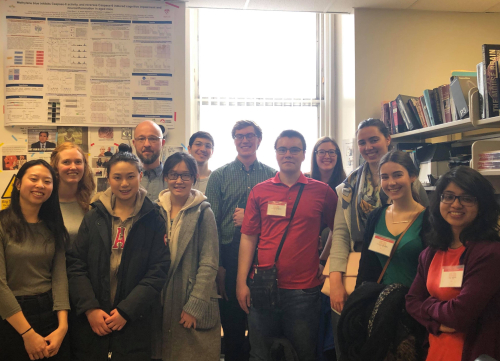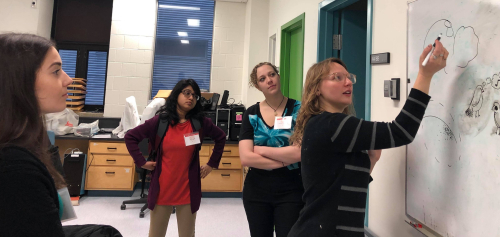 Photo Credits: Dhabisha Kohilanathan