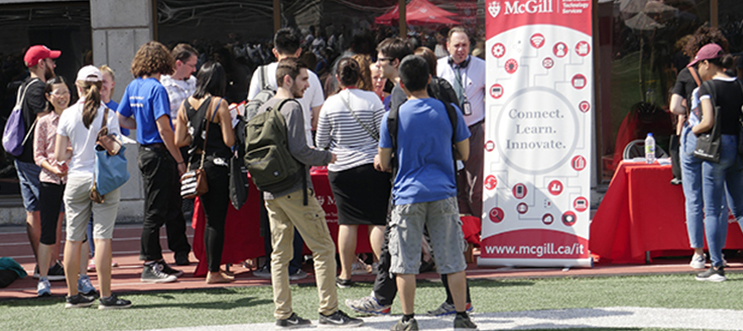 September questions of the month were taken during student orientation week.
Question 1 was asked to new students, returning students and staff
Questions 2 & 3 were asked to returning students and staff
Find results below.
---
Question 1: What would be the best way to communicate IT news with you?
Total respondents polled: 993
New students: 733
Returning students: 172
Staff: 88
99% of respondents said email was the best way to communication to them
---
Question 2: Do you use Office 365 offered by McGill?
Returning students: 160
Staff: 89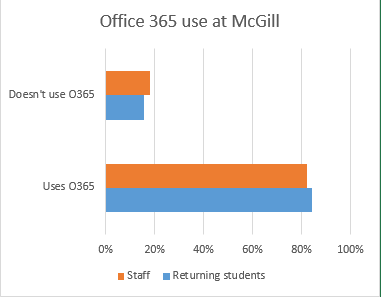 80% of respondents use Office 365 supplied by McGill
---
Question 3: What apps do you use mostly?
Most used apps include Word, Mail, Excel and PowerPoint
---