The Student Ambassador Program connects admitted and prospective candidates with current McGill Law students. Student ambassadors, only some of whom are featured on this page, are keen to share their perspectives with you. They can answer your questions, show you around the Faculty, and tell you more about the advantages of studying law at McGill. To contact our Student Ambassadors, admissions.law [at] mcgill.ca (send them an email).
Nous avons aussi des ambassadeurs francophones: cliquez sur le lien Français en haut à droite pour les rencontrer.
Meet six of our student ambassadors through a series of short videos.
---
Sara
After studying liberal arts at Dawson College, I earned my Bachelor of Arts at McGill in World Religions (with a minor in sociology). I am currently a 2L at McGill's Faculty of Law.
I entered law school knowing that it was where I wanted to be, despite not being convinced on the whole "lawyer" path.
I am particularly interested in restorative justice, conflict resolution and reconciliation. I now have newly-developed interests in mediation, family/youth law, criminal law, and discrimination and Charter rights.
Some of the ways I identify myself include being a dancer and dance teacher, dog-lover, feminist, introvert and biracial.
Feel free to get in touch if you have any questions about life as a McGill law student or opportunities for pursuing social justice here!
---
Rebecca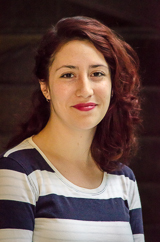 I studied sociology and liberal arts at Concordia with a strong focus on gender and sexuality as well as sociolegal theory. I wrote my honours thesis on the sociology of the hipster, that fact tends to amuse people.
I'm from in the Eastern Townships of Quebec, and I worked as a snowboard instructor for a few years there: I love being on the mountain or outdoors.
I am a lifelong dancer having studied classical ballet, jazz, tap, and contemporary since I was just a toddler. In my spare time I love cooking (way too much food) and, when the weather gets cold, I like to crochet.
I have worked in a community organisation in Montreal with families who have young children. This job was great because I love meeting a variety of people and sharing stories and experiences together!
---
Ori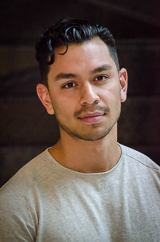 I was born in Guatemala City, and grew up in Kelowna, B.C. In recent years, I have been living in Montreal, working in the aviation sector as an inflight crew member for a major Canadian airline while pursuing a commercial pilot license.
Concurrently, I completed a BA in Arts with a Major in Human Relations and Minors in Adult Education, and in Law & Society (with Distinction) from Concordia University.
I have worked and volunteered in a variety of community organizations, including the Court Accompaniment Program (P.A.C./C.A.P.), Ometz Agency and YM-YWHA, where I designed and facilitated community programs.
In previous years, I have had the privilege to work on various humanitarian projects in Africa and Central America, some of which were sponsored in part by the UN Millennial Development Goals initiatives.  
I love food. I justify my food indulgence by calling myself a 'recreational foodie'. Other interests include going to the gym, biking around Montreal and travelling as often as I can.
---
Romita
I am a second-year student in the BCL/LLB program. I'm originally from Hamilton, Ontario. I did a bachelor's degree at McMaster University in Social Work and Political Science. After which point, I worked in the Social work sector for a few months and then entered McGill Law School in September 2015.
I am quite involved in the faculty as the VP External of the Law Student Association (LSA).
I am passionate about women's issues, feminism, and access to justice. As someone who was involved in their first year with the LSA as the Faculty Council representative and other clubs, such as the Women of Color Collective, Contours, and the Feminist Collective, I understand the importance of inclusivity and community.
Some of my hobbies include playing the piano, blogging, singing karaoke, and dancing Zumba.
---
James
James is a Montreal native, but spent two years studying at the University Ottawa right after high school, before being admitted to the Faculty of Law as a transfer student.
When he's not in class completing his third year of law school, James keeps busy at the Montreal University Health Centre's Office of the Ombudsman as an intern examining patients complaints about the health services they are receiving.
On campus, James is a member of various clubs as well as a Director of the McGill Arbitration Student Society. He spent his last summer working at Davies Ward Phillips & Vineberg LLP where he will also article after Bar School.
In his free time, James enjoys playing squash, and also hiking, having notably completed 250 km of the Camino de Santiago. He hopes to hike some of the summits of the Presidential Range in New Hampshire this upcoming year.
---
Rachelle
I hold a Bachelor of Social Work from McGill University, and I am now currently enrolled in the joint Masters of Social Work & BCL/LLB program.
Outside of the faculty, I am involved in social justice related work, predominantly in Montreal's Black community.
I enjoy weightlifting and dance.
Please feel free to contact me with any questions you may have.
---
Fatima
I was born in Montreal and lived here until the age of 11. My family then moved to Mississauga, Ontario, where I completed my elementary, high school and undergraduate studies.
I completed a Bilingual Honours Bachelor of Arts in English from York University's Glendon College. 
I enjoy reading poetry (especially poetry from the Victorian and Romantic eras), discussing ideas, and everything cinema.
I am also an avid cat person.
---
Lisen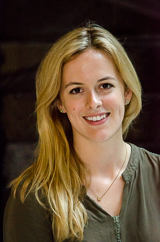 I studied Liberal Arts at Dawson and followed up on my interest in Philosophy by majoring in Honors Philosophy with a minor in Environmental studies (another passion of mine) from McGill University.
I came to law school to put the perspectives and principles I'd learned in my undergrad to work in a meaningful way.
I am born and raised in Montreal so you'd think I'd know a thing or two about the city, but I'm one of those people who goes to the same three places for drinks or food and thus know absolutely nothing about the trendy new spot that just opened up downtown (apologies in advance). Otherwise, I love running, whales, Neil Young, and soup.
McGill Law has been an incredible experience and if you're curious about the program, I'd love to chat with you about it over soup sometime.
---
Anton
I was born in Ukraine, and moved to Canada in 2008. I know how hard it is to learn foreign languages and to adapt to a new environment. While living in Canada, I was exposed to bilingualism and multiculturalism, which I think are essential elements of Canadian culture. I feel welcome in Canadian society, and I am proud to be a member.
I studied at Vanier College, and obtained DEC in Social Science  program and certificates of Honours Social Science and Law and Society major. I graduated from both with distinction and received the program award for each (Honours Social Science and Law & Society major). Moreover, I was awarded with Cedric Kunicek Memorial Scholarship for excelling in my major.
As for hobbies, I really like ancient history (especially ancient Roman history!), geopolitics and sociology. I also play flute, which helps me to relax after a long day at school!
---
Rebecca
I grew up in Victoria, B.C., and love going back as often as I can to enjoy the fresh west coast air. Before starting my undergraduate degree I considered pursuing a career as a professional dancer.
I spent a summer dancing in New York City before moving to Montreal and completing a Bachelor of Arts and Science at McGill. I double majored in Psychology and International Development Studies with a focus on global health. During my undergraduate degree, I completed an internship at an NGO in southern India.
I am now in 2L and have really enjoyed my experience so far! I volunteer at the Legal Information Clinic at McGill and facilitate workshops with high school students for the LEX program. In my spare time you can find me teaching Zumba at the McGill gym!
I would love to answer any questions you may have about life here at the Faculty or more general questions about living in Montreal.
---
Elias
Elias holds a bachelor in International Studies and Modern Languages with an Honours (magna cum laude) from the University of Ottawa, and a Certificate in Social Sciences and Humanities with a specialization in International Law from Sciences Po Paris.
Elias most recently served as the Director of the United Nations Association in Canada (UNAC). In this capacity, Elias oversaw the climate change files, consultations, and negotiations at the subnational level in Canada while representing UNAC in international summits such as the SDG Summit and COP21 Paris Climate 2015. He also served as Advisor to the Permanent Delegation of Saint Lucia to UNESCO, where he contributed to policy-making in the Social Science and Culture commissions of the 37th General Conference of UNESCO and the 19th World Heritage Convention. Subsequently, he played a leading role in drafting a proposed legal strategy to protect human rights and natural resources in Cameroon while working with the Human Rights, Economic Development and Globalization Clinic at Sciences Po Law School. Moreover, Elias worked with the NAFTA Division of the Embassy of Mexico in the United States on international trade, free trade agreements, and bilateral investment treaties for the Americas and Asia-Pacific regions, particularly on the Trans-Pacific Partnership.
Currently, Elias is currently a first-year BCL/LLB candidate at the Faculty.
---
Jessica
I graduated from Concordia University with a degree in History and Chinese language. My research focused mostly on China and foodways.
I'm now a first-year student in the BCL/LLB program, and my interests here at the Faculty mostly revolve around food and food law.
I am the president of McGill's newly founded Food Law Society, and would be happy to talk to you about all things edible!
I have also lived in Montreal my whole life, and so would be glad to answer questions about the city.
---
Cameron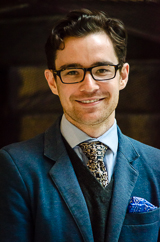 Before studying law at McGill, I completed a B.A. In psychology at Concordia University. During my time there, I was fortunate to have been involved in multiple research projects, including studies examining yeast cells, rodents, and humans.
I completed my degree with numerous distinctions and accolades, and was selected to deliver the Valedictory address to my graduating class. Having now turned my attention to legal studies, I have a particular interest corporate and international law.
Both in my personal an academic life, I try to approach everything I do with passion and enthusiasm. I am a great lover of the arts, and particularly enjoy going to the theatre and the symphony. I am an avid musician, an aside from playing the piano and guitar, am trying to pay homage to my Scottish roots by learning the bagpipes.
Throughout the year I try to jog as often as I can to stay fit. Montreal is my home, and I am proud of my city, and its universities. You can find me most days of the week at local coffee shops, and I am always happy to be joined by friends old and new.
---
Vanessa
I hold an Honour's Bachelor of Arts specializing in Theatre Arts, with a minor in Italian Language and Culture, from Laurentian University.
Throughout my undergraduate degree, I was heavily involved in marketing, PR, event planning, and communications at my university, and I worked as a Writing Assistant to predominantly ESL students.
At McGill Law, I have discovered a passion for the empowerment of women in law and leadership. I work as co-head English editor of Contours: Voices of Women in Law.
I love theatre, opera, and art, but having grown up in Northern Ontario, I also enjoy the outdoors. In the summer, you'll usually find me on the water, paddling, canoeing, or dragon-boating. I also enjoy hiking (especially in the Fall)!
---
Trevor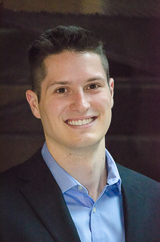 I grew up in Barrie, Ontario, which is about an hour outside of my adopted hometown of Toronto. I have a Master's degree in international relations from McGill. My thesis examined member state exits from the International Centre for the Settlement of Investment Disputes. For this research, I completed field work in Washington D.C. As an undergraduate, I studied political science and sociology at the University of Toronto.
I love to travel, particularly in Europe and South America. I once got into a dance competition with a very talented Argentine man on a beach in Colombia. Needless to say, I lost.  Sitting on planes and buses for hours at a time gives me a great opportunity to pursue my passion for reading. I prefer hefty novels that force me to pay attention. David Foster Wallace and Dostoyevsky are favourites of mine.
When I'm not being a nerd, I follow professional sports. I support the Pittsburgh Penguins and Philadelphia Eagles, which doesn't win me a lot of friends in either city. I'm also a diehard fan of my beloved Toronto Blue Jays.
---
Gabriella
Although I'm born and raised in Montreal, I completed an Honours Bachelor of Arts in Psychology at Queen's University in Kingston, Ontario.
Throughout my degree, I worked as a research assistant in a social psychology lab, where I assisted a graduate student with her work on social media and attitudes. Additionally, I volunteered in a cognitive neuroscience lab at the University of Edinburgh in Scotland, where I had the privilege of studying abroad last year. I also participated in a summer abroad program during my undergrad in East Sussex, England, during which I took courses on philosophy and post-Impressionist art. Outside of school, I enjoy travelling, art, fashion, and music.
I'm currently in my first year at McGill Law, and would love to talk about law school, Montreal, food (I'm notorious for my love of Montreal restaurants), or anything else that might come up!
---
Sarah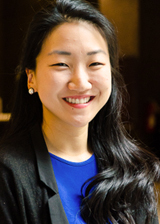 Originally from Montreal, I spent over a decade in Toronto - living the high life in the suburbs of Etobicoke - before returning to my hometown for law school.
I have an Honours Bachelor of Arts in Political Science and Ethics, Society, and Law from the University of Toronto. One highlight of my undergrad was being able to conduct research on refugee policy reforms at the Canadian Centre for Victims of Torture.
My interest in immigration and refugee issues has continued in law school, where I am currently Co-Director of the International Refugee Assistance Project (IRAP) and a volunteer at PINAY Québec. Outside of my 2L studies, I also serve as a Student Advocate at the Legal Information Clinic at McGill.
If I'm not at a café, you can probably find me baking, at a rock gym, or attempting yoga.
---
Liam
I am currently in the third year of the BCL/LLB program.
Before starting law school I completed a Bachelor of Science in Biology at McGill University.
While originally from Guelph, Ontario, I've been lucky enough to call Montreal home for seven years now.
Outside of school I'm involved in research with the Centre for Intellectual Property Policy and I do volunteer work for McGill's Legal Information Clinic.
I also enjoy playing tennis, being outdoors and exploring the city.
I'm happy to answer any questions prospective students may have about McGill or Montreal!
---
Julie
Born and raised in Montreal, I'm a part-time student in my third year at the Faculty. I did my DEC in Modern Languages at Dawson College, then completed a B.A. in Psychology at Concordia University. Before coming to the Faculty of Law, I also pursued graduate studies in Business Administration at Concordia's John Molson School of Business.
My interests include constitutional and criminal law, but my true passion is advocacy; some of my prior volunteer work included being on the Board of Directors for both provincial and national organizations focused on the needs of postsecondary students with disabilities. My favorite escape from the stress of law studies is music and, especially, singing in a local community-based choir.
Please don't hesitate to contact me if you have any questions, especially any queries you may have about studying at the Faculty with a disability, or on a part-time basis.
---
Naiara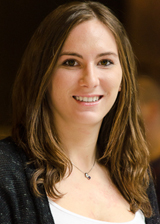 Originally from Buenos Aires, Argentina, I have lived in Montreal since the age of nine, and am happy to call this great city my home. I completed an Honours Bachelor of Arts in Ethics, Society and Law, with minors in Math and Anthropology from the University of Toronto. I also participated in a summer abroad at the Hebrew University of Jerusalem, where I took a course in International Law.
In my first year at McGill Law, I was involved with L.E.X. McGill, the Student Well-Being Committee, and the Legal Information Clinic at McGill.
Outside of school, I enjoy travelling, baking, reading, and all kinds of sports, including gymnastics, swimming, yoga, and snowboarding.
I love chatting with students, and would be happy to answer any questions regarding Law School, McGill, Montreal, or anything else that may come up!
---
Tom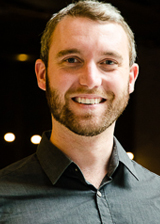 I completed a BSc in Psychology at Dalhousie University.
After completing my undergrad, I worked for two years in neuro-imaging research at McGill's Douglas Hospital.
After that, I travelled through South-East Asia before enrolling in Law at McGill.
Aside from Law, I love talking about science and technology, theory of knowledge, ethics, and the Montreal Canadiens.
If you're stressed out about what your future may hold, let's grab a coffee and I'll bring you back down to earth: I'd be glad to answer any of your questions about our great program!
---
Melissa
A 3rd year student in the B.C.L./LL.B program, I am originally from the small town of Metcalfe, Ontario. As a student, I spent several summers working with youth with disabilities at Easter Seals Camp Merrywood. I studied at the University of Ottawa, where I completed a Bachelor of Social Science in political science. I also completed a Bachelor of Education at Queen's University. Prior to coming to McGill, I worked at Parliament in a number of roles. Most recently I worked on international research collaboration and higher education policy as an analyst at Universities Canada.
Outside of school, am an avid gardener and baker. I'm a leader with Girl Guides of Canada and I enjoy volunteering with Best Buddies International's e-Buddy program.
At the Faculty, I am a member of the Law Peer to Peer Support Program, a volunteer with Law-Education-Connexion and the co-coordinator of the disability and the law portfolio of the Human Rights Working Group.