The three-volume A Guide to Archival Resources at McGill University, published in 1985, is available online. The Guide includes descriptions to records held by the University Archives in addition to those in other McGill University repositories.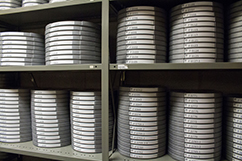 Photograph databases (including 14 000 digitized images), selected private fonds, media collections, and record group listings.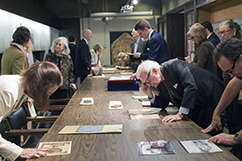 The McGill University Archives offer service from the Rare Books and Special Collections Reading Room, McLennan Library Building, 4th floor. Find out more about visiting or accessing the Archives.
---
Contact us by refdesk.archives [at] mcgill.ca (email) (refdesk.archives [at] mcgill.ca) or phone 514-398-4711 with questions or to make an appointment to visit the Archives.