Remember that YOU are responsible for your safety and that good preparation will help you reduce the risks associated with your travels.
Here is some helpful information before you go abroad:
McGill Requirements
 
Attend Pre-Departure Orientation
Complete your McGill Travel Registry. This travel registry will be created for you by a McGill administrator shortly after your activity has been approved. The form will ask for your passport number, visa information, travel and medical insurance details, and a travel itinerary.
In order for your Travel Registry to be considered complete, you must fill in your health insurance information, passport information, activity start and end dates, host contact information, and ACCEPT the terms and conditions. The travel registry will also include a Student Acceptance Form, Acknowledgment and Consent, which must be signed before travelling.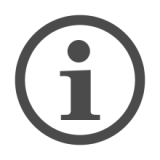 Check if a McGill travel exemption is required for your region and obtain one if necessary
Cultural Preparation
 
Learn about the culture, laws, history and news of your host country. Pay special attention to the Laws and Customs section of the Government of Canada's Travel advice and Advisories.
Immigration Requirements
 
Check how long your passport needs to be valid for the country you are visiting
Contact the Embassy or Consulate of your host country to determine your specific visa requirements
Obtain birth and/or citizenship certificate in case your passport needs to be replaced while abroad
Register with the Registration of Canadians Abroad service (or equivalent service in your home country)
Print and pack copies of the following documents:
- Passport identification page
- Travel documents (e.g. visa)
- Identification cards
- Insurance policy
- Vaccination & immunization records
- Emergency contacts
Email yourself a copy of the above documents
Leave a copy with your contact person at home
Insurance
 
Purchase travel and medical insurance including:
- Emergency health coverage
- Emergency evacuation coverage
- Trip cancellation & interruption
Check for insurance policy exclusions and limitations related to
- Personal health factors
- Extreme sports and other risky activities
- Travel advisories issued for the host country
- Other circumstances affecting the coverage
Health
 
Book an appointment with McGill Health Clinic or a travel clinic
- Vaccination & immunization
Fill prescriptions for entire trip
- Store medication in original containers with labels
- Have prescription on you for verification
Pack a travel health kit
- Over-the-counter medication
- Eyewear prescription
- Thermometer
- Seasonal and destination-specific supplies, e.g. sunscreen, insect repellant, water filter or purification tablets
Familiarize yourself with any travel health warnings for the area
Money Matters
 
Plan your budget including sufficient emergency funds
Research your destination banking system
Bring sufficient cash including some foreign currency
Inform your home bank of your travel plans before using credit and debit cards abroad. If required, sign a power of attorney so that a family member or close contact may have access to your bank information while you are away.
Emergency Planning
 
Check your destination country insights on the Global Affairs Canada website
If you are a Canadian citizen, register with Registration of Canadians Abroad or, if not a Canadian citizen, your home country's foreign affairs office
Program the following numbers into your phone, carry a copy in your wallet and email them to yourself:
- Telephone number for local police, ambulance, and firefighters
- Local Emergency Number (e.g. 911 equivalent)
- Emergency number and email for the host institution
- Telephone number for the nearest Canadian Consulate and Emergency Services or, if not a Canadian citizen, your home country's consular assistance number
International toll-free numbers for Canadian citizens
- McGill University Campus Security number +1-514-398-3000 (available 24/7)
Designate a contact at home who will:
- Have your trip itinerary
- Have copies of important travel documents and medical prescriptions
- Access emergency funds if necessary and transfer money abroad
- Answer collect calls at any time of the day
- Provide support during a crisis
IMPORTANT TRAVEL RESOURCES
NOTE: Non-Canadians should go to their home country's Foreign Affairs Office to follow equivalent advice, registries, and emergency assistance.
Travel Services for Canadians
Health Insurance
For Canadian students with provincial and the SSMU, PGSS, MCSS Supplemental Health Plan – check with both provincial and ASEQ (studentcare.ca) to ensure coverage while abroad.
For International students enrolled in the International Health Insurance plan – visit the International Student Services Health Insurance website for information about Travel.
For students covered under their own plans (parents, governmental organization etc) – confirm coverage with the insurance provider.