Every student participating in a university-related travel activity must register their trip. McGill Travel Registry allows us to track where and when you travel so that we can offer you emergency assistance if a crisis occurs.
Once your university-related travel activity has been approved, your faculty or program administrator will create a travel registry for you. Only then will you receive an email invitation to complete your Travel Registry form by providing your itinerary; your passport number, date and place of issue and expiry date; supplemental medical insurance information, emergency contact information at home; contact information of the program administrator or academic supervisor; and in-country contact information (host section).
To access your Travel Registry: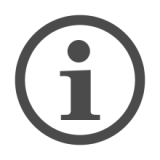 The Travel Registry form, including the mandatory Student Acknowledgement and Consent Form, must be completed and submitted before your travel date.

Important Note: Inquiries about the McGill Travel Registry should be submitted to studentrecords [at] mcgill.ca
 
McGill's International Mobility Guidelines stipulate that McGill staff and students avoid travel to locations deemed unsafe by the Government of Canada.
If you deem your travel to a country or region with a DFATD Travel Advisory of "AVOID NON-ESSENTIAL TRAVEL" to be essential, you must request an exemption. To do so:
Write a request to your supervisor explaining the rationale for your intended travel, why it is essential, the absence of a suitable alternative activity, and the measures you will take to mitigate any risks.
If your supervisor supports your decision, s/he will forward it to the Chair/Director of your Department/School. The request will need to be approved by the Chair/Director of your Department/School and then the Dean of the Faculty before being forwarded to the Deputy Provost.
The Deputy Provost will communicate his reply and any conditions that may apply, within a reasonable delay.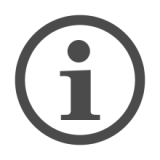 No exemptions will be granted for travel to a country or region with a DFATD Travel Advisory of "AVOID ALL TRAVEL".