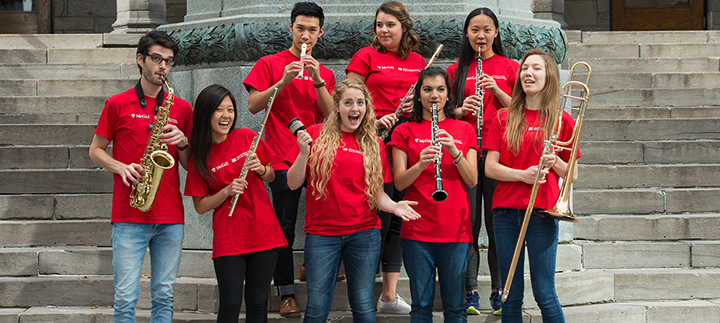 You've been admitted. Now what?

Still Deciding?
Ready to Accept?
Acceptance Deadlines: May 1 for all students.
If you have received a scholarship offer, accept by the deadline in your scholarship notice.
Log into Minerva, go to the "Admission Application and Documentation Status" page, select the application and click the "Accept this offer" link.
You will need to make a deposit of $400 (non-refundable) by credit card.
This deposit will be subtracted from your tuition fees when you register.
*Having difficulty connecting to Minerva or need to reset your Minerva password?
Contact the Minerva helpline at (514) 398-7878.
You've accepted the offer?
Verify your Minerva checklist and send us any missing documents (final transcripts, etc.).

International Students
If you are a student from the US, France or another country outside of Canada, you must start the immigration process once you have accepted your offer of admission.
As an international student, you are required to provide the following two immigration documents to McGill:
1. Certificate of Acceptance of Quebec (CAQ)
2. Study Permit
To apply, follow the steps here
Next Steps ?
Registration
,
Orientation
,
Placement exams
,
Advising
,
Ensemble auditions
,
Financial Aid
,
Housing