The teaching and research of theorists are concentrated upon developing models and methods for understanding musical languages. How are specific pieces of music put together and how may this be generalized to relate to the way other pieces of music are composed?
First and second year theory classes incorporate a combination of writing skills and analysis. As you advance in your theory major, you will take specialized courses in such subjects as the application of mathematical models to music analysis and Renaissance-style counterpoint.
Minors, double degrees and double majors
Once you're enrolled in this program, you can apply to add a minor in another music field or from another faculty at McGill University.
You can also apply to add a second major or degree to your B.Mus. Theory program.
Program structure
The B.Mus. Music Theory program is made up of 124 credits.
Admissions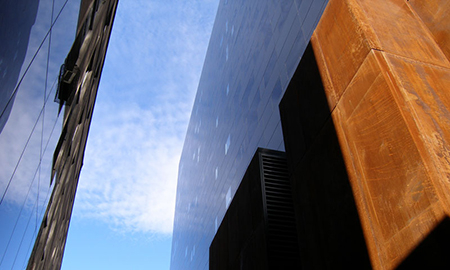 Apply by January 15 for Fall 2018 admission.
Student resources
If you're a new student, check out our orientation guide (link below)!