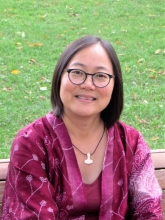 Awards, honours, and fellowships:
Book awards
Justice and Reconciliation in World Politics (Cambridge: Cambridge University Press, 2017).

Awarded the 2018 Robert L. Jervis and Paul W.Schroeder Best Book Award by the International History and Politics Section of the American Political Science Association.
Co-winner of the 2018 Sussex International Theory Prize, awarded for best piece of innovative theoretical research in International Relations by the Centre for Advanced International Theory (CAIT), University of Sussex
Awarded the 2018 Yale H. Ferguson Award by the International Studies Association-Northeast Region, for the book that most advances the vibrancy of international studies as a pluralist discipline.
Awarded the 2019 International Ethics Section Book award, of the International Studies Association, for best book published in the field of international ethics.
Shortlisted for the 2018 C.B. Macpherson Prize by the Canadian Political Science Association.
Degree(s):
PhD, University of Toronto
Research areas:
International Relations
Political Theory
Areas of interest:
International political theory; critical and normative theory on humanitarianism; intervention and the use of force in world politics; conceptions of justice and reconciliation; cosmopolitanism and its critics; structural injustice and colonial international order; and literature and philosophy.
Current research:
"Response to Critics: Responsibility, Structural Injustice, and Structural Transformation," Ethics & Global Politics 11, 1 (2018): 42-57. [Open access.]
"Cosmopolitan Justice, Democracy and World Government," Institutional Cosmopolitanism, Luis Cabrera ed. (Oxford: Oxford University Press, 2018), 232-252.
"Decolonizing Borders, Self-Determination, and Global Justice," Empire, Race and Global Justice, Duncan Bell ed., (Cambridge: Cambridge University Press, forthcoming February 2019).
"The Right to Justification and the Good of Nonalienation," in Justification and Emancipation: The Political Philosophy of Rainer Forst (Penn State Series in Critical Theory), ed. Eduardo Mendieta (Penn State University Press, forthcoming).