Assistant Professor
Department of Epidemiology, Biostatistics and Occupational Health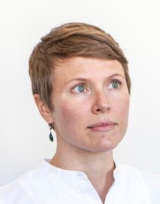 Office: 
855 Sherbrooke St. West
Montreal, QC H3A 2T7
Phone:(514) 398-
Email: alissa.koski [at] mcgill.ca
---
Dr. Koski is an Assistant Professor at the Department of Epidemiology, Biostatistics and Occupational Health. Her research examines the social determinants of women's health and well being in low-income countries. Her recent work has focused on measuring the prevalence and consequences of child marriage in sub-Saharan Africa and the United States. Dr. Koski is particularly interested in measuring the impact of social policies using quasi-experimental methods. 
Education
PhD in Epidemiology (2016): McGill University
Recent Publications
Koski A, Strumpf EC, Kaufman JS, Frank J, Heymann J, and Nandi A. The impact of eliminating primary school tuition fees on child marriage in sub-Saharan Africa: A quasi-experimental evaluation of policy changes in 8 countries. PLoS ONE. 13(5): e0197928
Koski A and Heymann J. Child marriage in the United States: How Common Is the Practice, And Which Children Are at Greatest Risk?
Perspectives on Sexual and Reproductive Health 50(2); DOI 10.1363/psrh12055    [coverage in Teen Vogue]
 Koski A and Heymann J. Thirty-year trends in the prevalence and severity of female genital mutilation: A comparison of 22 countries. BMJ Global Health 2 (4) e000467; DOI: 10.1136/bmjgh-2017-000467
Koski A, Clark S, and Nandi A. Has child marriage declined in sub-Saharan Africa? An analysis of trends in 31 countries.
Population and Development Review 43(1): 7-29
Clark S, Koski A, and Smith-Greenaway E. Recent trends in premarital fertility across sub-Saharan Africa.
Studies in Family Planning 48(1): 3-22