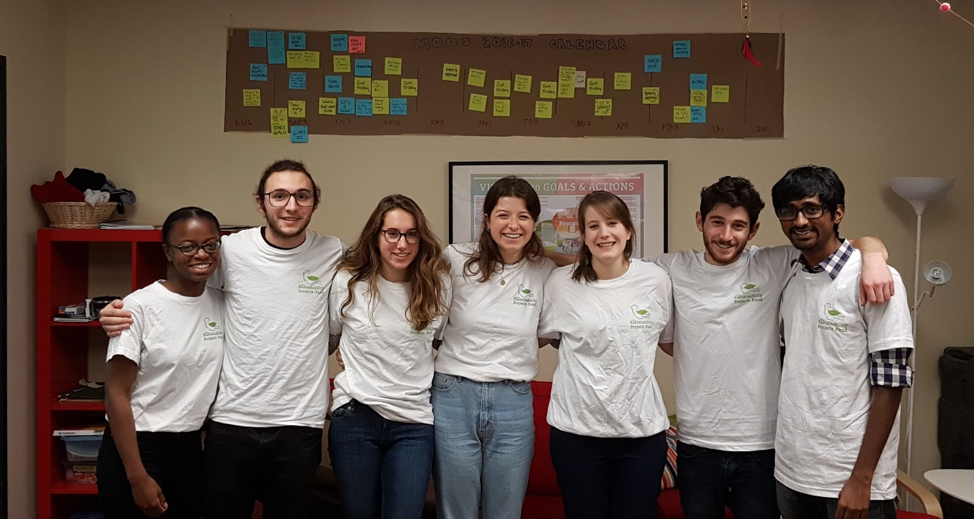 SPF Ambassadors 2016-2017 From left to right: Océane Dakey, Tanner Zekonic, Kalli Glanz, Fiona Mcraith, Shona Watt (Coordinator), Peter Garber, Shivsanthosh Damodharan. Missing: Kareem Shaalan, Chi Pham, Juliana Fanous, Louise Courchinoux

The Sustainability Projects Fund (SPF) Ambassadors program is a network of volunteers that promote and champion the SPF throughout McGill through various outreach activities. The overarching goal of the program is to increase visibility and awareness of the SPF and build capacity among McGill students to become effective sustainability advocates in their own right.  
SPF ambassadors have the opportunity to:
Build experience in community outreach, communications, and volunteer coordination

Organize their own events to raise awareness of the SPF and promote existing projects

Work on their public speaking skills by making class presentations

Coordinate with SPF project teams and SPF staff to come up with new and innovative ways to reach out to the McGill community

Build relationships and network with various student groups and administrative units at McGill.