TISED hosted, for the first time ever, this Senate of Canada Committee on February 8, 2017! Learn more about the committee here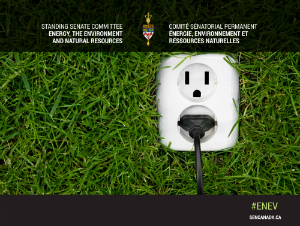 The Standing Committee on Energy, the Environment and Natural Resources has undertaken a sector-by-sector approach to examining Canada's transition to a lower carbon economy. Overall, the committee's goal is to understand the scope of the issues, identify key questions and considerations, and make recommendations to the federal government on how best to achieve Canada's emission reduction commitments in a way that is sustainable, affordable, efficient, equitable and achievable.
When they visited TISED, the committee learned about our carbon neutral activities, our role in the community and understood our research projects relating to the environment and natural resources. The senators welcomed this as an opportunity to interact with students and the community to better understand the challenges, efforts and opportunities involved in transitioning to a low carbon economy. 
Welcoming the Committee
Presentations to the Committee by TISED Members
Senate Committee Visit