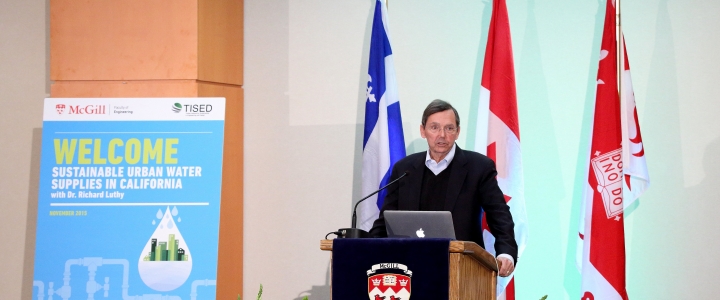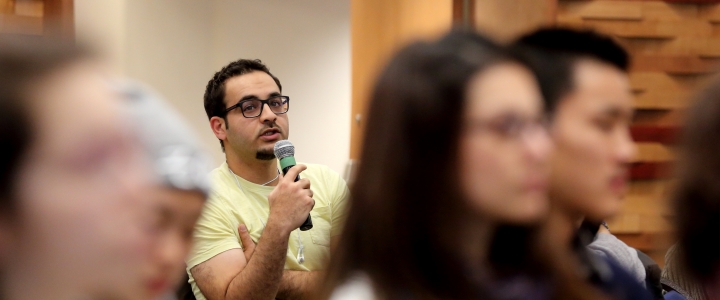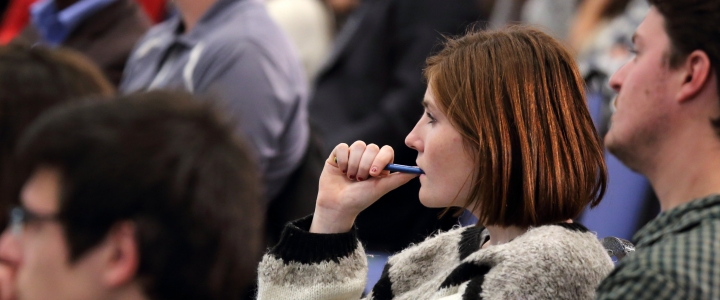 This seminar was part of Total E&P Distinguished Speaker Series hosted by TISED
Overview
California faces a mounting crisis of increasing water scarcity driven by recurring drought, climate change, population growth and ecosystem demands. To address this crisis, more sustainable urban water use, reuse and management solutions are needed. Sustainable water goals require a new vision that decreases reliance on imported water. Distributed, energy-neutral treatment systems for wastewater reuse are one approach. Beneficial use of urban stormwater is another strategy. Implementing these approaches requires demonstration projects to accelerate innovation along with decision-making tools to assess system-level solutions. This presentation by Richard Luthy described these approaches for dealing with drought in California and research within the NSF Engineering Research Center for Re-inventing the Nation's Urban Water Infrastructure (ReNUWIt) that focuses on identifying and developing more sustainable solutions for urban water in the arid west.
Dr. Luthy's Presentation slides: 

Sustainable Urban Water -Dr. Luthy Presentation
Watch video:
About the speaker, Richard Luthy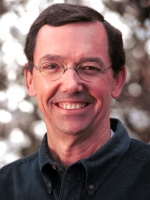 Richard G. Luthy is the Silas H. Palmer Professor of Civil and Environmental Engineering and Senior Fellow in the Woods Institute for the Environment at Stanford University.  He is the Director of the NSF Engineering Research Center for Re-inventing the Nation's Urban Water Infrastructure (ReNUWIt), a four-university consortium that seeks more sustainable solutions to urban water challenges in the arid west. His area of teaching and research is environmental engineering and water quality with applications to persistent contaminants, stormwater use, and systems-level analysis of our urban water challenges. He is a past chair of the National Research Council's Water Science and Technology Board. He is a member of the National Academy of Engineering, a member of the Academy of Distinguished Alumni—Department of Civil & Environmental Engineering, UC Berkeley, and a Fellow of the Water Environment Federation. 

 
---
About the Total E&P Distinguished Speaker Seminar Series
Made possible through a generous donation by Total E&P Canada, one of TISED's most high-profile activities is a distinguished visiting speaker series open to the public. The insights these speakers share and the discussions they generate will help to advance new sustainability initiatives in engineering and design. This seminar by Richard Luthy is one of our Total E&P Distinguished speaker seminars.