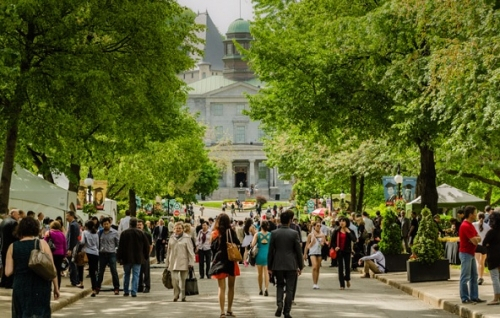 The World Cinemas program was established to coordinate faculty expertise and student interest in different national and international cinematic traditions. It offers courses across various departments, primarily in Arts, in order to train students to approach film studies from a variety of traditions and locations, while introducing them to different modes of cinematic practice and production from around the world.
The Minor Concentration World Cinemas instructs students in film aesthetics, history, and theory by acquainting them with cinematic practices from different national and international traditions. This interdisciplinary program draws on the already existing teaching and research activities in several departments within the Faculty of Arts and will serve as an institutional context for future teaching and research endeavors in film studies.
Prospective Undergraduate Students
Are you interested in studying at McGill University? Please consult the McGill Undergraduate Admissions for this, as well as information related to programs, faculties, finances and more. 
Interested in applying to McGill for an undergraduate degree in Arts? Please consult Enrolment Services for undergraduate admissions requirements and procedures. Applications for undergraduate programs are done through Enrolment Services, not individual departments. If you have a program specific question about the Minor in World Cinemas, please email our advisor.