Canadian Law School Alumni Event
Tuesday, 15 May 2018, 18:00-20:00, in New York City
The Deans of the Canadian Law Schools, generously supported by Blakes, are hosting a reception Canadian law alumni, on Tuesday, May 15, 2018 in New York. Dean Robert Leckey will attend and would be pleased to meet you. We hope you will be able to join us.
Keep an eye out: a formal official invitation will be sent to our NYC area alumni soon!
The event will take place at:
Thomson Reuters
3 Times Square, 30th floor
New York, NY  10036
For more information, kindly email Nicola.Grady [at] blakes.com.
---
Calgary McGill Law Alumni Cocktail
Monday, 30 April 2018, 17:30-19:00
McGill Law Dean Robert Leckey welcomed Law Alumni in the Calgary area at a lovely cocktail reception organized at the offices of Bennett Jones LLP. See the album on Facebook!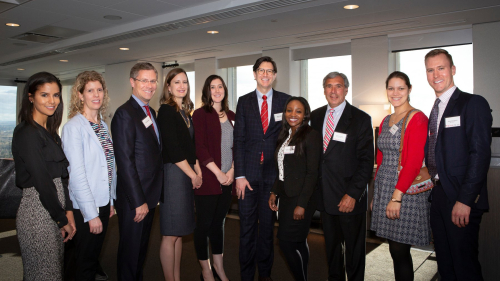 ---
Montreal Law Alumni Cocktail
Tuesday, 10 April 2018, 18:00-20:00
What a great evening! See the pictures on Facebook.
---
Save the Date for Law's Homecoming Alumni Banquet!
Saturday, 13 October 2018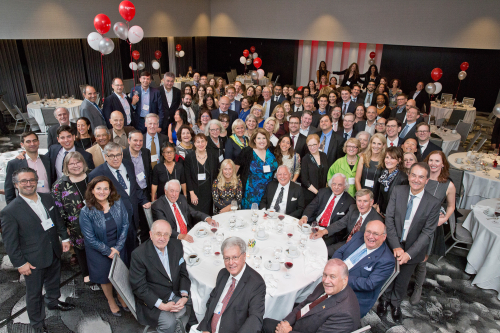 Please save the date for the second annual Law Alumni Banquet. Last year's event was a great success, with strong participation from all cohorts!
The banquet is a wonderful opportunity to reconnect with old friends, network with other Law alumni, and share your successes with your Faculty of Law. While our welcome will be especially warm for classes marking milestone reunions, this event is for all Law alumni.
The following classes will be celebrating milestones:
---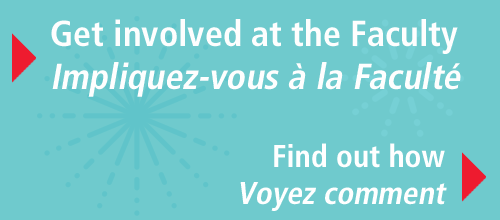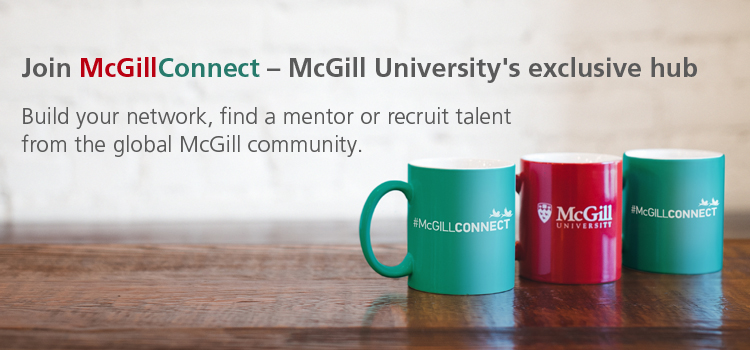 ---
Stay connected
Stay in touch: Share your news, send us suggestions, or update your contact information.

Like our Facebook page for news, conferences and events, and lots of photos from the Faculty.

Keep in touch with the McGill Law Alumni via their Facebook group.

Follow McGill Law's Twitter feed for news, events, media mentions about our broad community. Join the conversation and spread the word!

Our McGill Law LinkedIn group is exclusively reserved to our alumni (and future alums!).

Join #McGillConnect, McGill's exclusive hub

Build your network, find a mentor or recruit talent from the global McGill community.
---
Stay informed
The Faculty of Law regularly publishes Focus online, the electronic sister of its printed alumni magazine, at publications.mcgill.ca/droit, offering a variety of stories in the Faculty's signature blend of French and English. If you are not receiving these publications, please update your contact information.
---
Stay in touch
You can easily send us suggestions, let us know what you're up to, or update your contact information with our Stay in Touch form.
It is a special pleasure when alums participate in Faculty events: our graduates are always most welcome. However, since it not always possible for those who have moved away from Montreal, the Faculty likes to visit its graduates abroad where possible.
To see upcoming events, visit Alumni Online Community's Events.
---
Our team
Meet Law's development and alumni relations team. Whether to organize a class reunion or other alumni events, to become a Faculty volunteer, or to discuss a gift to the Faculty, our team is at your disposal.