Energy usage has increased significantly since the steam engine launched the industrial revolution. This is due to our ever growing human population, increased production of consumer goods, and rising use of energy intensive devices such as automobiles, cell phones, computers and climate comfort units. Instability in oil production and the inevitable depletion of fossil fuels is forcing scientists to find new resources and develop new technologies to keep pace with elevating energy demands.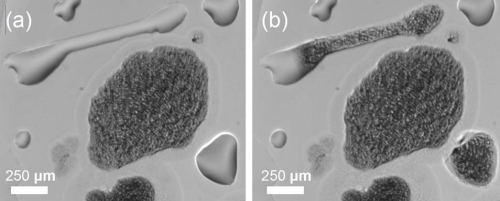 Gas hydrate film growth on a glass surface
The Chemical Engineering Department at McGill University has an extensive research effort related to energy which is listed below.
Energy Related Research Areas