Google Code for Remarketing Tag - Bloom
About this Program
Remote Instruction
Offered in partnership with the Intellectual Property Institute of Canada (IPIC), this program offers a comprehensive suite of pragmatic courses to help practitioners in the legal, business and government sectors keep up to date on the latest in intellectual property. Taught by seasoned IP professionals, the program is made up of three specialized courses in the areas of patents, trademarks and copyright. Participants can sign up for individual modules, full courses, or enrol in the entire program to gain knowledge of a specific aspect of IP, acquire the insights needed to protect a portfolio of intellectual property, or advance their careers in the area of IP law.
Dates: 
Understanding Trademarks: July 6 – July 10, 2020
Understanding Patents: July  13 – July  17, 2020
Copyright Master Class: July 20 – July 22, 2020
Registrations open. 
The program is designed to enable you to:
Obtain and enforce a patent

Procure a Canadian trademark

Prepare trademark applications
Manage a trademark
Protect, enforce, and monetize a copyright

Build strategies for exploiting IP rights

Maximize value while balancing costs
Intellectual Property (Patents, Trademarks, and Copyright)
YCWPD 030 Understanding Patents
Spring/Summer 2020
Learn all about patents in a course delivered in two modules. The first provides an overview of patents and patenting, while the second provides you with insight into the strategies relating to establishing and exploiting the patent system, as well as enforcing or attacking a patent.
YCWPD 031 Understanding Trademarks
Spring/Summer 2020
Learn from Canadian, American and European practitioners about acquiring, managing and protecting trademark assets, as well as dealing with contentious proceedings.
YCWPD 029 Copyright Master Class
Spring/Summer 2020
Copyright law has become a key consideration in our society and economy, as well as becoming increasingly complex. Legislators, courts, public institutions and businesses all struggle to address the impact of new technologies, new uses and new legal issues. Learn from some of Canada's copyright experts and gain valuable insights into the impact of these changes, as well as practical steps to dealing with them.
Testimonial
"I came with high expectations of learning something practical and useful. I was not disappointed. I thank the organizers for their efforts. My time and money were well spent."
Jerry Swather Feehely
Gastaldi Law Firm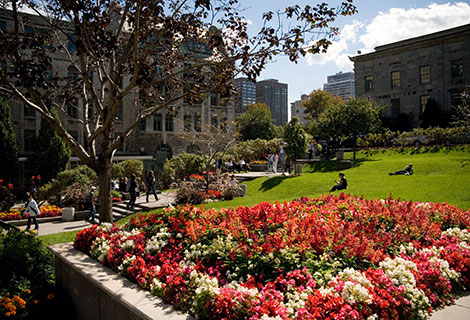 Testimonial
"The Understanding Trademarks summer program is perfect for anyone who would like to further their knowledge in trademarks. IPIC and McGill successfully put together a long list of expert speakers who delivered engaging and interesting presentations, which lead to stimulating questions and discussions among the attendees. Additionally, the afternoon workshops provided us with the ability to see how to apply our recently acquired knowledge. In the end, I was able to take back useful practical tips which I look forward to implementing within my organization. Thank you IPIC and McGill!"
Jan Peiris
Counsel, Commerical Law, Air Canada
Contacts
Career and Professional Development
Intellectual Property Summer Program
+1 514-398-5454
+1 514-398-5224
688 Sherbrooke West, Suite 1029 Montreal, QC H3A 3R1
Hours of Operation
Monday to Friday
9:00 a.m. to 5:00 p.m.