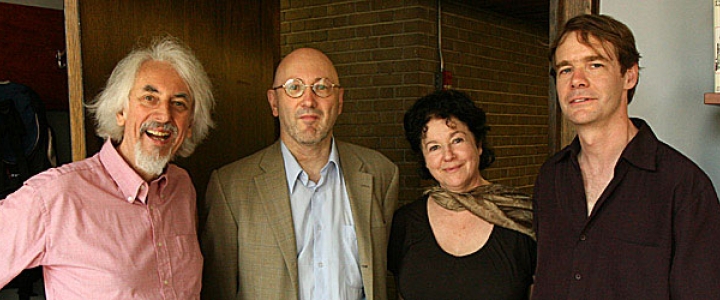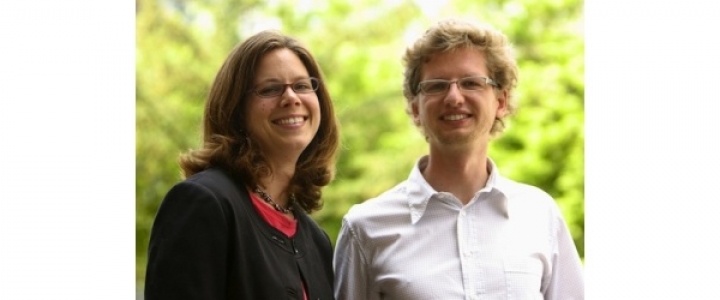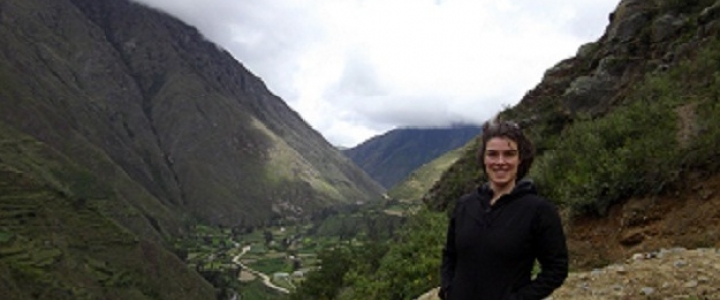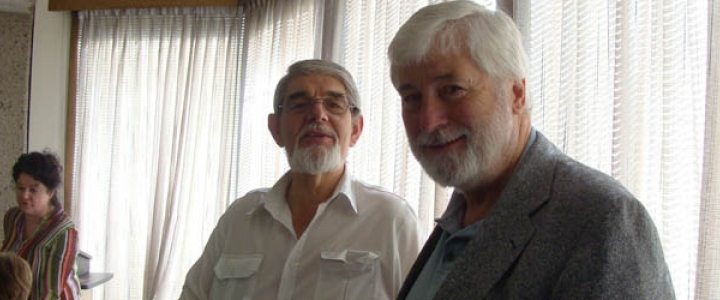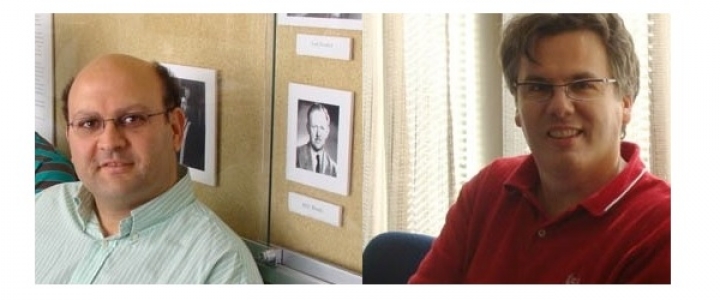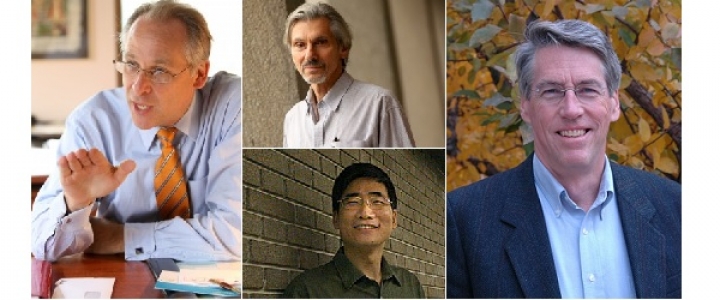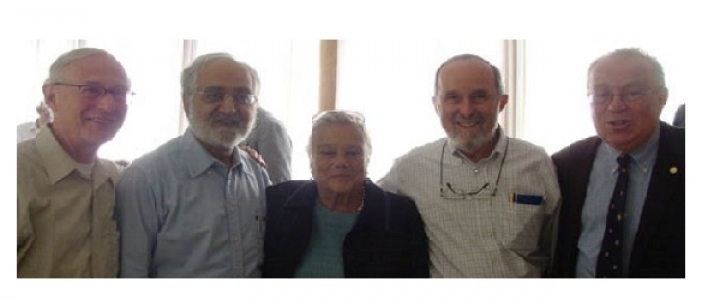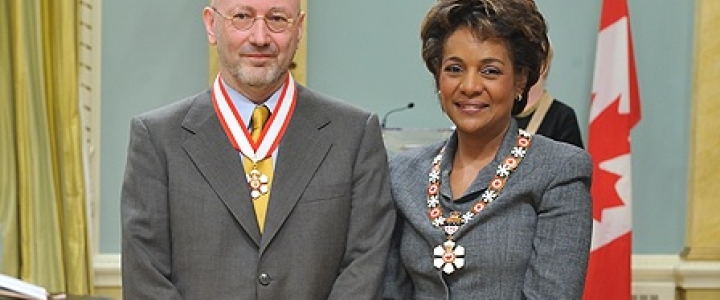 PhD Job Candidate Profiles can be found here

​Poschke winner of the Bank of Canada 2018 Governor's Award
Professor Markus Poschke was selected as the recipient of this year's Bank of Canada Governor's Award. As their press release states, "Professor Poschke is an increasingly prominent member of the Canadian economics community. His research, which focuses on inequality and economic growth, has been published in some of the top journals in macroeconomics."
---
The curious relationship between economic conditions and mortality
Professor Erin Strumpf was recently interviewed on NPR's Morning Edition by Hidden Brain host Shankar Vedantam.
They discussed her 2017 study showing that increases in unemployment during the Great Recession led to declines in mortality, particularly due to cardiovascular disease and motor vehicle accidents.
---

Dufour a Canadian fellow
Jean-Marie Dufour has been named a Fellow of the Canadian Economics Association. As the citation says, the title "is conferred to recognize the achievements and contribution to the discipline of the most prominent economists who have spent a significant portion of their career in Canada." 
With Professor Dufour's inclusion, there are now 18 such Fellows. McGill has two: Prof. Russell Davidson and Prof. Dufour. For more information, see here.
---

Francisco Ruge-Murcia won prestigious Bank of Canada Fellowship Award
Professor Francisco Ruge-Murcia has won the prestigious Bank of Canada Fellowship Award. As the Bank's press release says: "The Fellowship Award provides financial support to leading academics who are widely recognized for their expertise and excellence in areas important to the Bank's core functions, and whose research contributes to the development of knowledge and research capabilities in those areas. The Fellowship Award provides annual funding of up to $90,000 for a term of up to five years, and recipients are professors in tenure or tenure-track positions at Canadian universities.
Bank of Canada Governor Stephen S. Poloz is quoted in the press release: "I am pleased to recognize, through this year's Fellowship Award, Professor Ruge-Murcia's remarkable capacity for bringing state-of-the-art research methods to bear on topics of direct interest to the Bank. His record of academic excellence is remarkable, and I look forward to his continued high-quality and innovative work in the years ahead."
Professor Ruge-Murcia is the second member of the Department to win this award. Professor Jean-Marie Dufour was a Bank Fellow from 2007-11 and then again from 2012-16.
More information is available here.
---

Bank of Canada announces winners of the second edition of The Governor's Challenge: McGill Economics – Again!
A team from McGill Economics has won the Bank of Canada's Governor's Competition for the second year in a row. This year's winning team consists of Eric Blachut, Jules Boudreau, Baptiste Cumin, Kurt Vogt Gwerder, and Ludovic van den Bergen. As was the case last year, the team's academic advisers were Professors Francisco Ruge-Murcia and Christopher Ragan. Congratulations to all concerned! It's a real tribute to McGill's expertise in monetary policy. The award is only two years old so McGill is its only winner so far.
Link to the Bank's announcement here.  See also the McGill Reporter's story on the win here.
The Governor and the winning team, LtoR, Front row:  Ludovic van den Bergen, Stephen Poloz (Governor of the Bank of Canada), Kurt Vogt Gwerder. Second row: Jules Boudreau, Prof. Francisco Ruge-Murcia, Eric Blachut. Back row: Prof. Christopher Ragan, Baptiste Cumin.
---

Jean-Marie Dufour, Econometric Society honoured
Jean-Marie Dufour, representing the Econometric Society  was honoured for its 11th World Congress, held in Montreal in August 2015, with one of three Prix Club des Ambassadeurs du Palais des congrès de Montréal – Fonds de recherche du Québec, "qui reconnaissent le travail de chercheurs s'étant investis dans l'organisation de grands congrès scientifiques internationaux."  Félicitations à tous nos économtriciens et économitriciennes.
---
McGill returns to the Governor's Challenge finals
This year's McGill team in the Bank of Canada's Governor's Challenge has made it to the finals again.  In last year's first edition of the Challenge McGill's team won.  Best of luck to team members Eric Blachut, Jules Boudreau, Baptiste Cumin, Kurt Vogt Gwerder, and Ludovic van den Bergen in the finals, to be held January 28, 2017 in Ottawa.  Details here. 
---

Ragan's Commission wins Purvis Prize
Canada's Ecofiscal Commission, chaired by Professor Chris Ragan, has won the 2016 Purvis Prize awarded by the Canadian Economics Association.  The Commission's The Way Forward: A Practical Approach to Reducing Canada's Greenhouse Gas Emissions, has drawn widespread praise for its state-of-the-art discussion of how best to price the full costs of carbon use. The report explores why provincial carbon pricing is the most practical way to move forward on achieving meaningful, low-cost reductions in GHG emissions and which details and fundamentals of policy design need to be considered as provinces take their next steps.
The prize honours Doug Purvis, a great Canadian economist and truly remarkable person who had a deep impact on everyone who knew him. Doug Purvis died tragically in 1993 at the age of 45 following a sporting accident. Prof. Ragan was Doug's student while taking his M.A. at Queen's and later his collaborator in several policy and academic ventures. 
---
Fabian Lange wins best Canadian economics researcher award
At its annual meetings, held this year in Ottawa, the Canadian Economics Association has awarded Professor Fabian Lange its John Rae Prize for research excellence. The Award is given every two years to an economist based in Canada with the "best research record over the previous five years." Previous winners include Jean-Marie Dufour, Larry Epstein, Daniel Trefler, Thomas Lemieux, Paul Beaudry, Michael Devereux and Yves Sprumont. The whole Department joins in congratulating Prof. Lange on this very prestigious award.
---
Kudos to Professors Davidson and Strumpf
To Professor Russell Davidson for winning the Faculty of Arts Award for Distinction in Research for 2015-16. Previous winners include Professors Ngo Van Long (from Economics), Vincent Pouliot (Political Science), John Hall (Sociology), Lydia White (Linguistics) and the late Bruce Trigger (Anthropology).
---
And to Associate Professor Erin Strumpf for being named a William Dawson Scholar. There are currently 45 Dawson Scholars in the University, including Associate Professor of Economics Markus Poschke. Professor Strumpf has a joint appointment in the Department of Epidemiology, Biostatistics and Occupational Health.
---
Conference honours Jean-Marie Dufour
On the weekend of May 7-8, 2016 CIREQ (Centre interuniversitaire de recherche en économie quantitative) honoured William Dow Chair in Political Economy Jean-Marie Dufour in this year of his 65th birthday. The conference website is here  Of particular note (or notes!) is the musical tribute by Timothy Walsh, partner of conference co-organizer and tribute lyricist, Professor Victoria Zinde-Walsh.  Professor Dufour's milestone will also be recognized by a special Annals issue of the Journal of Econometrics.
---
Federal growth council has first meeting
Professor Chris Ragan joined Principal Suzanne Fortier at the first meeting of the Federal Minister of Finance's Advisory Council on Economic Growth at Meech Lake, Monday, May 17. The Council is chaired by Dominic Barton, Global Managing Director of McKinsey and Company. According to a statement from the Minister's office, "As its first order of business, [the Council] will be tasked with finding ways to overcome the challenges posed by an aging population as Canada seeks to achieve sustainable, long-term growth." More available here.
---
Sylvain Leduc named Bank of Canada Deputy Governor
Department alum Sylvain Leduc, who took the Honours program from 1988-91 and then an MA in 1992-3, has been appointed Deputy Governor of the Bank of Canada, effective May 2016. After leaving McGill, Mr. Leduc, who was born in Montreal, went on to get his PhD in Economics at the University of Rochester. He has since held positions at the Board of Governors of the Federal Reserve System in Washington, the Federal Reserve Bank of Philadelphia, and, most recently, the Federal Reserve Bank of San Francisco, where he was Vice-President Microeconomic and Macroeconomic Research. The Bank of Canada's announcement of the appointment is available here.
---
McGill Team Wins Bank of Canada Competition
A team of McGill Honours students—Simon Altman, Justine Schafer, Troy (Liam) Maclure, Valentyn Litvin, and Daniel Morrison—has won the Bank of Canada's first-ever Governor's Challenge  The team had to simulate the role of monetary policy adviser to Bank of Canada Governor Steve Poloz. Twenty-two teams entered from across Canada. They were narrowed to five finalist teams in a competition by video conference in November (see below) and McGill's team won the finals, which were held this past weekend in Ottawa. Congratulations to the team and to professor-coaches Christopher Ragan and Francisco Ruge-Murcia, who in a joint e-mail said "Our team did an outstanding job. Their presentation was well-crafted, thorough and interesting, and they answered the questions superbly. They were excited to be at the Bank and to have the opportunity to speak at length with the Governor, Stephen Poloz. We have been delighted to be involved with the entire exercise, and are naturally very proud of our team."  See the official Bank of Canada announcement here.
Standing from left to right: Francisco Ruge-Murcia, Bank of Canada Governor Stephen Poloz, Troy (Liam) Maclure, and Chris Ragan.  Sitting from left to right: Justine Schäfer, Simon Altman, Valentyn Litvin, and Daniel Morrison
---
 Watson on inequality
Here is a link to a podcast of Professor William Watson discussing his new book, The Inequality Trap: Fighting Capitalism Instead of Poverty, with Michael Enright, host of CBC Radio's Sunday Edition.  And here's a link to his interview on TVOntario's The Agenda, with Steve Paikin, which aired January 6, 2016.
---
McGill's own unemployment rate
Well, not exactly. But Professor Fabian Lange has been a principal collaborator in the development of the Hornstein-Kudlyak-Lange Non-Employment Index, which the Richmond (Virginia) Federal Reserve Bank has announced it will be publishing monthly as an alternative to the standard unemployment rate. The non-employment index "includes all non-employed individuals and accounts for persistent differences in their labor market attachment." You can read more about it here.