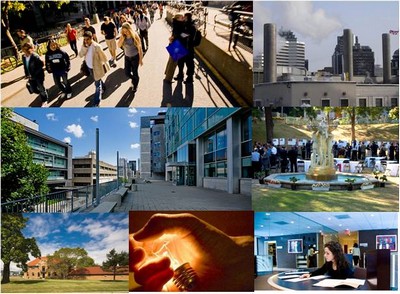 Facilities Operations and Development
The role of Facilities Operations and Development is to provide leadership – a leadership that is customer responsive – to ensure that applicable policies, regulations and procedures are adhered to and that the changing needs of customers are captured, addressed and acted upon.
This Division ensures also that an environment that is clean, safe, healthy and responsive for students, staff and visitors is provided; that design and project management requirements are identified, defined and professionally managed; that facilities and their operations are maintained; that initiatives promoting continuous facility operations improvements that minimize energy and resource consumption are explored, studied and, where feasible and viable, implemented.
Facilities Operations and Development ensures that comprehensive studies are carried out on all proposed initiatives to assess their respective impact relative to cost, time, resource consumption and performance and that corrective actions and interventions are implemented as required in the most expeditious manner meeting or exceeding customer expectations.
The following seven (7) Units report to the Associate Vice-Principal Facilities Management and Ancillary Services.
Buildings and Grounds (downtown)
Utilities, Energy Management 
Macdonald Campus Operations
Building Operations (downtown)
Logistics 
Project Management
Design Services
robert.couvrette [at] mcgill.ca (Robert Couvrette) 
Associate Vice-Principal Facilities Management and Ancillary Services
514-398-2926
​claire.boudreau [at] mcgill.ca (Claire Boudreau)
Assistant
514-398-4010
roberta.grimmtrotta [at] mcgill.ca (Roberta Grimm Trotta)
Senior Administrative Coordinator
514-398-7384