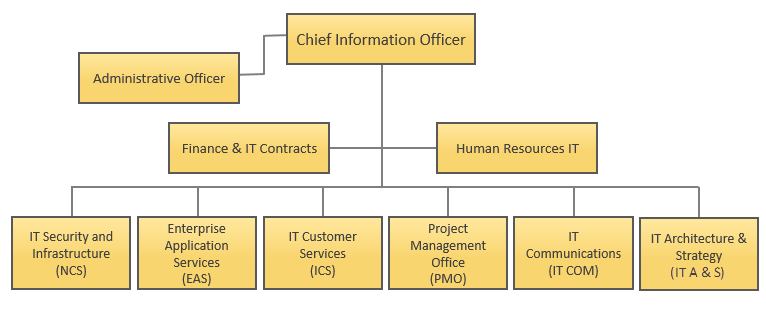 Office of the CIO - Organization Chart
Reporting to the VP, Finance and Administration, the IT Services department, with its six units, serves McGill students, faculty, academic and administrative and support staff, alumni and friends by:
Delivering user-centred information systems and services to the University community.
Ensuring data and systems infrastructures that are technically sound, secure, state of the art, financially viable, and poised for future developments.
Balancing the best of today's practices with strategic planning for long-term flexibility, cost-effectiveness, growth and resource renewal.
Establishing ongoing IT-related committees and participating in many University committees on subjects ranging from student services to the environment.
IT Services general telephone number: 514-398-7979
IT Support /Service Desk: 514-398-3398
For details on any of the IT units, visit the pages on the left.