Celebrate Data Privacy Day on January 28, 2020
Data Privacy Day on January 28 highlights the value of personal information.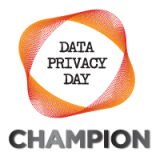 As an official 2020 Data Privacy Day champion, McGill is spreading the word with on-campus events, links to online resources, and tips to help you protect your data.
Check out the events below and learn more about how you can safeguard your privacy online. 
---
CONTEST: What is the value of your data privacy? Tell us and win lunch for 2!
January 28 is Data Privacy Day, and McGill IT wants to mark the day by treating one privacy-savvy winner to a lunch for two at the McCord Museum Café Bistro. And, because we respect your privacy, we won't ask you what you ate!
To enter the contest, simply show us that you are aware and concerned about data privacy: 
Read the terms and conditions, or privacy policy for one app/web service you use or have considered using OR from a sampling of Terms of Service agreements provided by us. 
Then, share one of the terms that you feel could invade your privacy.
Need some inspiration? Watch this video, #PrivacyProject.
Contest opens soon - check this space for more details!
---
Data privacy awareness at the Library
Visit our table on Data Privacy Day, featuring:
Resources and activities from the Library to help build awareness about individual privacy rights and protections
Useful tips for safeguarding your personal information 
When: Tuesday, January 28 11:30 am - 2:00 pm
Where: Main floor on the bridge connecting Redpath & McLennan libraries
---
ONLINE EVENT: Live from LinkedIn San Francisco - Data Privacy Day: A Vision for the Future
On Data Privacy Day, tune in to a live discussion between data security experts on the impact of global data privacy regulations. For details, visit the event page.
   When: Tuesday, January 28 at 1:00 p.m. EST/10:00 a.m. PST