subscribe

By  Katherine Gombay, McGill Newsroom
McGill Newsroom
Quebec's recently unveiled provincial budget includes one new line-item that means a lot for McGill research.
By Katherine Gombay, McGill Newsroom
If you're fat, can you blame it on your genes? The answer is a qualified yes. Maybe. Under certain circumstances. Researchers are moving towards a better understanding of some of the roots of obesity.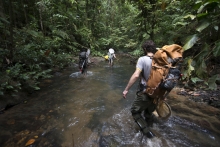 By Melody Enguix
McGill Newsroom
When scientists from McGill University learned that some fish were proliferating in rivers and ponds polluted by oil extraction in Southern Trinidad, it caught their attention. They thought they had found a rare example of a species able to adapt to crude oil pollution.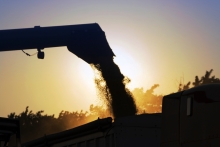 Drought and extreme heat events slashed cereal harvests in recent decades by 9% to 10% on average in affected countries – and the impact of these weather disasters was greatest in the developed nations of North America, Europe and Australasia, according to a new study led by researchers from McGill University and the University of British Columbia.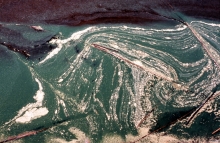 Models provide researchers with a view to the future, allowing stakeholders the opportunity to adapt to the effects of climate change
Pages