The 2018 Trottier Public Science Symposium: "Minding the Future: Living in a High Tech World"
Monday & Tuesday, October 29 and 30
All events will take place at the Centre Mont-Royal, 1000 Sherbrooke Street West (corner Mansfield)
---
Symposium Schedule
Monday | October 29
Roundtable session: 1:30pm - 3:00pm
Moderated by Joe Schwarcz
Participants:
List of participants will be updated upon confirmation.
Gabriella Coleman PhD, Wolfe Chair in Scientific and Technological Literacy, Department of Art History & Communication Studies, McGill University
Kenneth R. Foster PhD, Professor Department of Bioengineering
Ian Kerr PhD, Canada Research Chair in Ethics, Law, & Technology, Faculty of Law, University of Ottawa
Doina Precup PhD, Associate Professor, McGill School of Computer Science and Lead of DeepMind Montreal
Derek Ruths PhD, Associate Professor, McGill School of Computer Science and Director of the McGill Centre for Social and Cultural Data Science
Joe Schwarcz PhD, Director, McGill Office for Science and Society
Alex Shee B.C.L., LL.B, Head of Office of the CEO, Element AI
Cameron Smith PhD, Professor Anthropology, Portland State University
Lorne Trottier MSc, Founder of Matrox, Trottier Public Science Symposium sponsor
Symposium: 7:00pm - 9:00pm
Speakers: Dr. Doina Precup and Dr. Ian Kerr
 

Tuesday | October 30
Symposium: 7:00pm - 9:00pm
Speakers: Dr. Cameron Smith and Dr. Kenneth Foster
---
Doina Precup | How Will the Artificial Intelligence Revolution Change Your Life?
Prof. Doina Precup will discuss artificial intelligence (AI) , Montreal's growing reputation as a 'deep learning' hub, and the potential for AI to change almost every aspect of our lives including new medical treatments, new assistive robots, intelligent modes of transportation, and much more.

Associate Professor in the School of Computer Science at McGill, Senior Fellow of the Canadian Institute for Advanced Research, and the lead of DeepMind Montreal, Doina Precup is a world leader in artificial intelligence (A.I.) research and its application for positive impact. Dr. Precup's expertise is in reinforcement learning, which is critical for areas such as reasoning and planning in the field of A.I.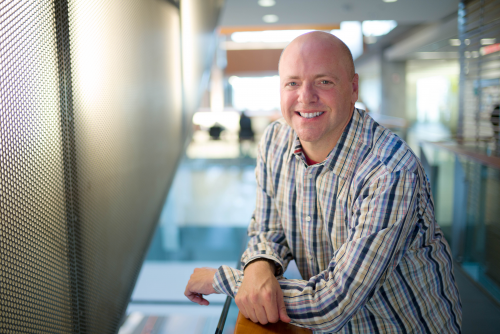 Ian Kerr | Can Robots Invade Your Privacy?
Machines are getting pretty good at doing things by themselves. They can sense their environments. They can learn from the data that they have gathered or been given. And, they can make accurate predictions or sound decisions about people and things which can be acted upon without human intervention or oversight. As a result, robots and AIs are are starting to outperform human experts in an increasing array of narrow tasks, including driving, surgery, and medical diagnostics. This is fueling a growing optimism that robots and AIs will exceed humans more generally and spectacularly; some think, to the point where we will have to consider their moral and legal status.
But the law does not currently think about robots in this way. For example, when it comes to spying robots or Artificial Intelligence used by law enforcement agencies to conduct mass surveillance, privacy law generally applies only when some human comes to know what the robots know. Judge Posner, for example, has famously opined that robots and AIs cannot invade privacy because they do not posses a conscience, they are not sentient beings. Indeed, most judges and many lawyers share this view. Unless, or until, there are human eyes on the data, we don't need to worry about privacy.
Ian Kerr, Canada Research Chair in Ethics, Law and Technology challenges this view from both a legal and ethical perspective. He argues that when the likes of Siri or Alexa are able to form reliable beliefs about us humans, and furthermore, able to act on those beliefs, the approach of Judge Posner and others leads to the wrong conclusion in law and in ethics.

Ian Kerr is the Canada Research Chair in Ethics, Law and Technology at the University of Ottawa, where he holds a unique four-way appointment in the Faculty of Law, Faculty of Medicine, Department of Philosophy, and School of Information Studies. He is a pioneer in the burgeoning field of AI and Robotics Law and Policy and a global leader in the field of privacy. His ongoing privacy work focuses on the interplay between emerging public and private sector surveillance technologies, civil liberties and human rights. His recent work, including his book, Robot Law, studies the delegation of human tasks and decision making to machines with the aim of developing frameworks for the governance of robotics and artificial intelligence.
You learn more about Ian Kerr on his website or follow him on Twitter.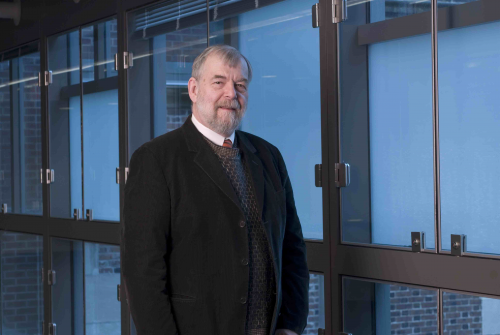 Kenneth R. Foster | Hype and Hope About Wireless Devices for Health Monitoring
Wireless devices - from the present-day fitness wristbands to the soon-to-be-on-the-market sensors that attach to the body and get read online, offer unprecedented opportunities for health monitoring and improvement. They also offer unprecedented opportunities for potential harm, such as hacking and invasion of privacy. How can we demonstrate the health benefits from these technologies, while at the same time mitigate their potential risk? Furthermore, can we? Kenneth R. Foster, from the University of Philadelphia will further explore these questions.

Kenneth R. Foster is Professor in the Department of Bioengineering, University of Pennsylvania, Philadelphia. He received his Ph.D. in physics from Indiana University, Bloomington Indiana, USA, in 1971. From 1971-1976, he was a lieutenant in the U.S. Navy, doing research related to the interaction of microwave radiation with biological systems. Since 1976 he has been with the Department of Bioengineering at the University of Pennsylvania. Dr. Foster's research interests relate to biomedical applications of non-ionizing radiation - from audio through microwave frequency ranges to health and safety aspects of electromagnetic fields as they interact with the body. Dr. Foster also focuses on technological risk and the risk and benefit technology has on humans. He has published about 160 papers in the peer-reviewed scientific literature and numerous other contributions. He is currently Co-Editor-in-Chief of BMC BioMedical Engineering Online. He is Life Fellow of the IEEE, and in 2016 was recipient of the d'Arsonval Award of the Bioelectromagnetics Society for his lifetime work on the interaction of radiant energy on biological systems.
Cameron Smith | Spacesuits and Human Evolution
From the moment of conception, humans are protected by many barriers, both biological and technological. In space exploration, this is accomplished with spacesuits. Cameron Smith, a Professor of Anthropology at Portland State University, explores space suit design, fabrication, and testing, and has shown that we can improve much in future spacesuits by considering the long history of human evolution.

Cameron Smith has been a faculty member of Portland State University's Department of Anthropology since 1999, focusing on the human past, present and future. He has research interests in biological and cultural evolutionary dynamics, foraging culture, the anthropology of mobility, the evolution of behaviorally-modern cognition and the cultural and biological adaptations necessary for the settlement of worlds beyond Earth. He has published widely in professional journals of physical anthropology, archaeology, world prehistory and evolution. His books include undergraduate texts including the Atlas of Human Prehistory and the popular science titles The Fact of Evolution and The Top Ten Myths About Evolution. Dr. Smith's works on the popular works on the anthropology of space exploration and settlement have appeared in Scientific American magazine and in his book Emigrating Beyond Earth: Human Adaptation and Space Colonization (Springer 2012). His technical work in the field has been published in peer-reviewed journals including the International Academy of Astronautics' Acta Astronautica and the British Interplanetary Society's Journal. Dr. Smith has also spoken NASA managers, consulted in the commercial space industry, and presented his lectures at Canada's Perimeter Institute for Theoretical Physics, TEDX Brussels and TEDX Portland. His Principles of Space Anthropology (Springer 2019) is a technical book for graduate students in space settlement planning. Since 2008 Dr. Smith has been developing lighter, simpler cheaper space suit technology for the Second Space Age.
To learn more about Cameron Smith, click here.