Define the Line
Welcome to the Define the Line projects at McGill University. Supported by a dynamic multidisciplinary team of researchers from McGill University's Faculty of Education, Faculty of Law, and School of Information Studies. Our project will engage law, arts and media sector partners, academics and collaborators to propel universities into reclaiming their central role of research and education as it relates to deeply embedded intersecting forms of misogyny, sexism, homophobia, and related forms of discrimination – often described as "rape culture".
Unlike current efforts that occur in isolation, this Partnership is the first of its kind to address, dismantle and prevent rape culture by means of a systemic partnered solution between the fields of law, education, arts and popular culture, and news and social media. We will engage 3 partnered research teams, in 3 separate but integrated projects, to clarify complex policy, legal and educational questions that contribute to the current confusion surrounding the roots of rape culture:
We hope you take the time to browse through our website to gain the benefit of the range of articles that our team of academic and research experts, law students and education graduate students share with you. We also welcome your comments on our Facebook page and encourage you to follow our Twitter feed.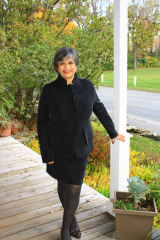 Professor Shaheen Shariff, Associate Professor with the Department of Integrated Studies in Education (DISE) at Faculty of Education, Director of Define the Line Projects at McGill University has been awarded a $2.6 million Social Sciences and Humanities Research Council of Canada (SSHRC) Partnership Grant to address sexual violence on university campuses across Canada and internationally.