PhD students
Danni Cai
Danni Cai (蔡丹妮) is a PhD candidate in the Department of East Asian Studies at McGill University under the supervision of Professor Robin D.S. Yates. Previously, she received her B.A. (2011) and M.A. (2014) degrees in History from Xiamen University, China. She is interested in the social and cultural history of late imperial and modern China, with a focus on book history, popular education and literacy, communication, women's literary culture, gender studies, and the history of migration in southeast China. Her dissertation explores epistolary culture and communication in late imperial and Republican China by focusing on extensive letter-writing manuals she has collected in China and abroad. Apart from utilizing these new sources, she aspires to build upon new theoretical frameworks in epistolary studies by drawing on recent scholarship of the epistolary cultures of Asia, Europe and North America. By situating Chinese daily communications in a comparative context, she hopes to provide a deeper understanding of similarities and disparities of human interaction across diverse cultures.
Chen Cong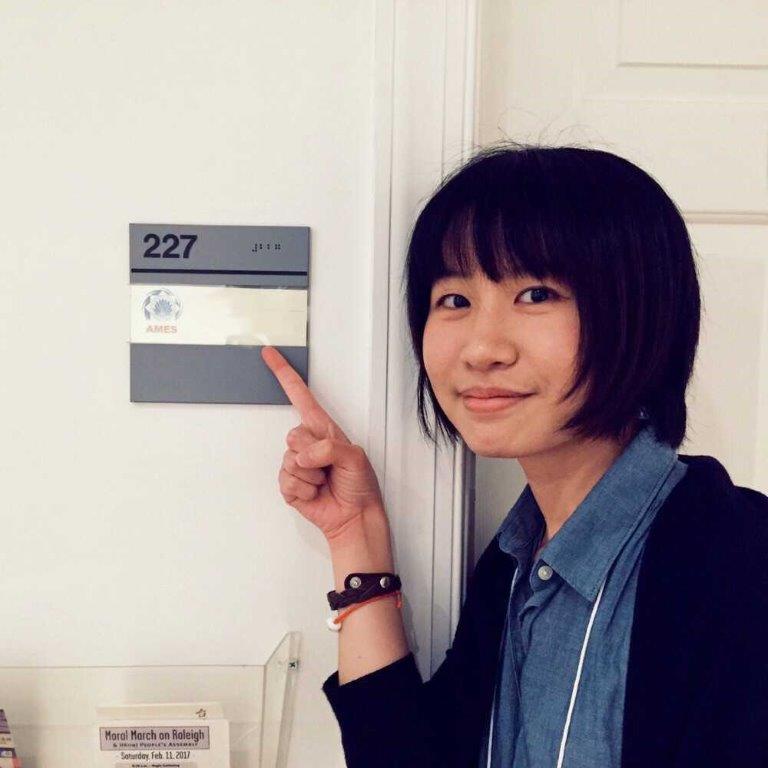 Chen Cong received her M.A. in East Asian Studies, Critical Humanities Track from Duke University and her B.A. in Sociology from Renmin University of China. Her research interests include popular cultures in Japan, manga and anime,seiyū (voice actors/actresses), and science fictions. She is currently working on the role of voice in anime and anime-related productions.
Chen Shuojun
Chen Shuojun is a PhD student in East Asian Studies at McGill University. Her major field is pre-modern Chinese literature, and minors are Chinese Art History and Chinese History. Her research interests mainly lie in classical Chinese poetry and women's writings. She also serves as one of the editors of the Ming-Qing Women's Writings database.
Avi Darshani
Avi Darshani is a PhD candidate at the Department of East Asian Studies. After completing his comprehensive exams, Avi spent two years in Xiamen University as a visiting PhD research fellow and conducted extensive fieldwork. He is currently writing his dissertation which explores faith-based organizations as well as facets of Buddhist religiosity in contemporary Xiamen.
Before coming to McGill, Avi received his BA and MA from Tel-Aviv University, Israel, and in between, spent considerable time in China. His MA thesis examined competition, suppression, and the employment of magic and counter-magic among both religious and lay practitioners during the Song dynasty, thereby unfolding the tricky, and often violent aspect of the Chinese religious terrain. His research interests include Chinese religions, late imperial history, transnational networks, as well digital culture and religion.
Marlowe Gardiner-Heslin
Marlowe earned his B.A. in English and Philosophy at the University of Toronto. After a year abroad in Japan, he became interested in Japanese literature and returned to Toronto to earn an M.A in East Asian Studies. He completed a thesis entitled Renegotiating Normalcy: Gender and Marginality in the Fiction and Film of Recessional Japan in 2014, and began doctoral studies at McGill University shorty after that. As a Ph.D. student his research has been focused on questions of urban space, narrative, and normativity.
Dahye Kim
Dahye Kim is a PhD candidate in the Department of East Asian Studies at McGill University. She holds an M.A. and B.A. in Korean Literature from Yonsei University, where she also completed PhD coursework in Korean Literature prior to joining McGill. She received a Korea Foundation Graduate Studies Fellowship in 2016-17 and was a Visiting Graduate Researcher in Korean Studies at UCLA in 2013-14.
Dahye's research focuses on the techno-cultural historicity of national literature and digital writing practices, especially in relation to global media circulation and local Korean development of media technologies such as the Hangul keyboard. Her dissertation project examines these issues in science fiction fandom in South Korea between 1987 and 1999. Using terms of "writing technology/techne" to explain the everyday writing practices of local genre consumers, she aims to address the issue of writing national literature in the national language. In addition to her doctoral dissertation, she is currently working on two articles: one on the visual art of manhwa and webtoons, the other on the discursive history of computer graphic visual effects in South Korean film since the 1990s.
Jae-yeol Lee
Jae-yeol Lee was born in Seoul and completed his B.A. and M.A. in History at Yonsei University. He is currently working on his PhD dissertation on Liu Xiang and his team's collation, emendation, and cataloguing of texts in the imperial library during the late Western Han Period.
Daniel Murray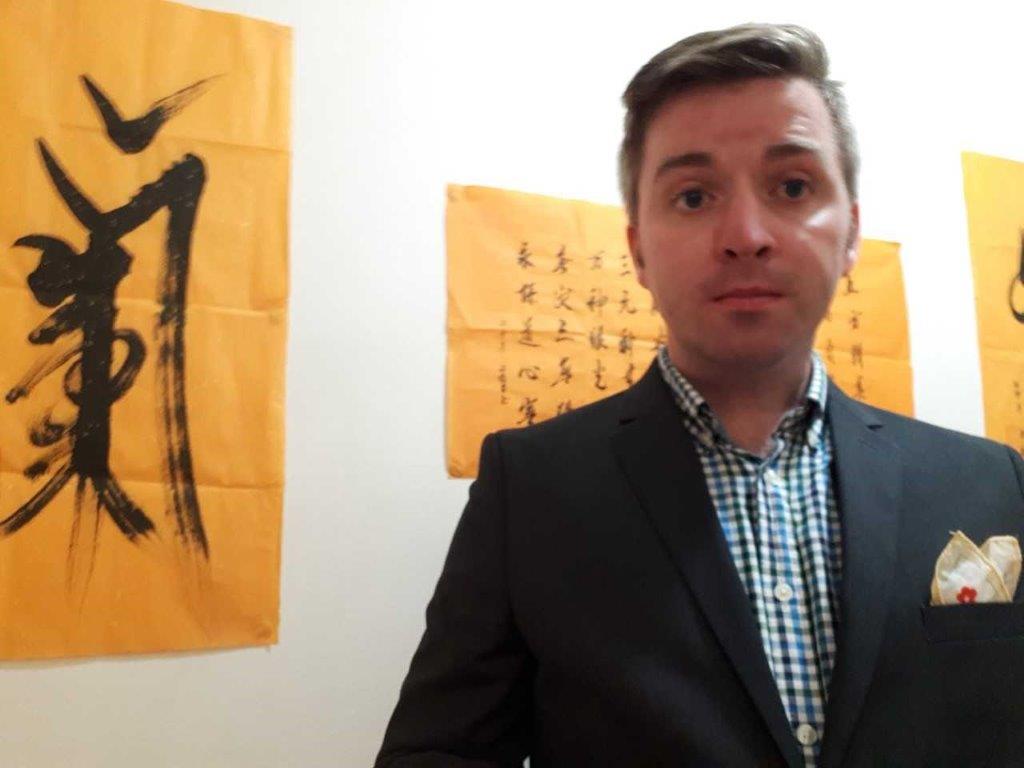 I am a Ph.D. candidate working in the fields of Chinese religions and urban anthropology, specifically looking at the changing relations of ritual, space, and sensation in modern China. My dissertation project, tentatively titled Urban Temples and Ritual Affects: Daoist Masters, Local Gods, and Communal Temples in Modern Xiamen, analyzes forms of religious organization and ritual events in relation to rapid shifts in urban infrastructures to consider the ways in which ritual events shape the city and how they are in turn shaped by the city. Previously I worked as a translator at A Thousand Plateaus Art Space in Chengdu and as an English as a second language teacher at Chengdu University of Information Technology and Sichuan Engineering Technical College. I completed an M.A. in Religion and Modernity at Queen's University based on research on Daoism in Brazil.
Hang Wu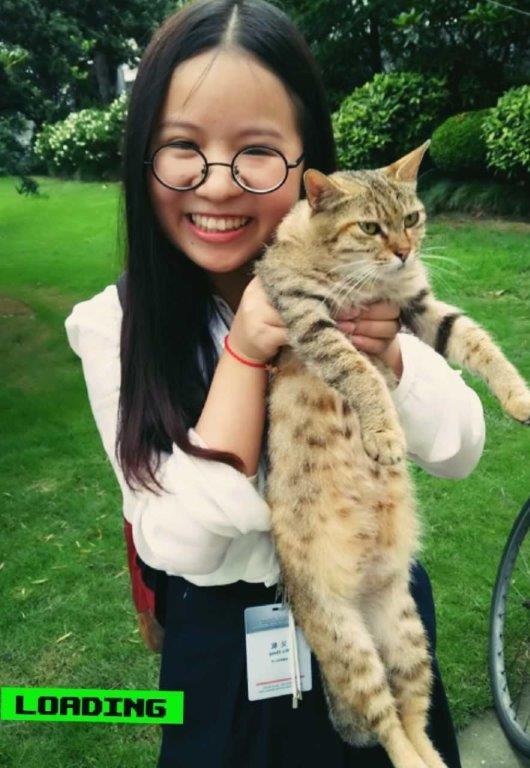 ​Before joining the McGill EAS community in 2017, Hang Wu obtained her M.Phil. degree in literature from the Hong Kong University of Science and Technology and her B.A. degree in communication studies from Xiamen University. Her research interests include animation, media and technology, Chinese post/socialism, and critical theory. Her articles on Chinese animation and Hong Kong cinema appear in Animation and Contemporary Cinema (Dangdai dianying). Her recently finished thesis examines how the disciplinary regulation and the biopolitical governance of animals in multiple media contributed to the formation of Chinese national subjectivity during the Cold War (1950s-60s). She is currently working on East Asian media studies at McGill. Outside the academic life, she writes poetry in Chinese and loves cooking Sichuan cuisine.
---
MA students
Sabrina Greene
Sabrina Greene is an MA student in East Asian Studies at McGill University. Before joining the McGill community, she obtained her Bachelors of Arts in Humanities from New York University Shanghai (2017) and spent a semester at Waseda University in Tokyo. Her research focuses on Japanese street fashion subcultures based in Harajuku. She is currently working on her thesis, which will examine the way fashion can operate as a neoliberal technique of the self and the impacts that print and virtual media platforms like magazines and social networks have on this process in the context of Harajuku fashion. Outside of school, she enjoys participating in Japanese language exchange groups as well as drawing and making music.
Brent Lin
Brent is interested in finance as media and as technologies of temporality across East Asia and North America; the intellectual histories of poststructuralism and computing; and post-internet aesthetics. His writing has appeared on actractivoquenobello and Real Life Magazine. Before McGill, he completed a Bachelor of Commerce at the University of British Columbia, and worked as a television reporter.
Meli Taylor
Meli Taylor is a Master's student in EAS focusing on Japanese media and culture. She is particularly interested in how Japanese anime and video games and their accompanying fan cultures participate in transnational flows of knowledge and power along the lines of gender, sexuality, race, and nationality. Before coming to McGill, Meli earned her Bachelor of Arts in English and Japanese at Kenyon College and spent a semester studying Japanese language and culture at Kansai Gaidai University in Hirakata, Japan. Her favorite anime is Princess Tutu (which she has published on in Anime Feminist) and her favorite video game is Persona 5.