Living on-campus offers many benefits
Aside from the convenience of having the university only minutes away, there are other great advantages of living in McGill Residences. Learn more here.
Important Information for Students Intending to Enter Canada from Abroad
If you are intending to enter Canada from abroad, make sure you plan with the risks and restrictions in mind. There are a number of travel restrictions that may affect your ability to return to Montreal – please carefully review this information before travelling. If the Canada Border Services Agency allows you entry to Canada, you must present a quarantine plan upon your arrival. We've prepared these self-quarantine resources to help.
Living in Residence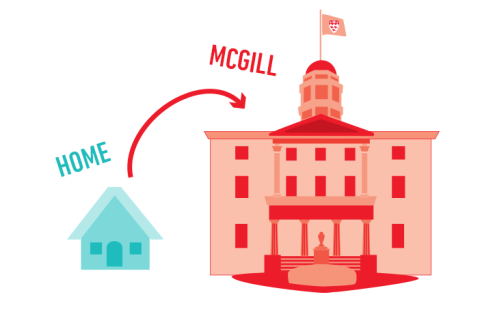 The transition from living at home to living in residences is a big step for many first year students.
McGill's residences create a respectful and supportive living community environment within which students can flourish personally, socially and academically.
Virtual Tours
We offer modern dormitory style, dormitory style and shared facility housing residences that reflect the diversity of our 3,000 + student population. 
Find one that 's right for you.