---
DEPARTMENTAL SEMINARS
All lectures take place at 3647 Peel Street from 4:30 pm-6:00 pm, Don Bates Seminar Room 101 unless noted otherwise.
Please note that seminar times MAY VARY, so be sure to check each individual listing carefully!
---
Seminars and Events - Fall 2017
---
McGill @ EXPO 67 Exhibit at the McGill Library
Curated by: Annmarie Adams, Professor, School of Architecture & Chair, Department of Social Studies of Medicine; Jennifer Garland, Associate Librarian, McGill Library; David Theodore, Assistant Professor, School of Architecture.
McLennan Library Building Main floor lobby, 3459 rue McTavish
https://www.mcgill.ca/library/channels/event/exhibition-mcgill-expo-67-270444
---
Wednesday November 1 - Osler Lecture @ 6:00 PM
McIntyre Medical Building, Charles F. Martin Amphitheatre, Room 504, 3655 promenade Sir William Osler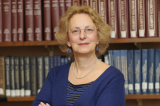 Susan Reverby, Wellesley College
Infamous Medical Research: Bad Guys, Duped Victims, or Something Else?
For more info click here
---
Wednesday November 22
Vincent Barras, University of Lausanne
---
Wednesday November 29
Roger Cooter,  University College London
---
Thursday November 30 - Book Launch @ 4:30
Technological Change in Modern Surgery: Historical Perspectives on Innovation by Thomas Schlich
---
Wednesday December 6
Aslihan Gurbuzel, Islamic Studies, McGill
---
Would you like us to add your name to our seminar list? E-mail us at ssom [at] mcgill.ca